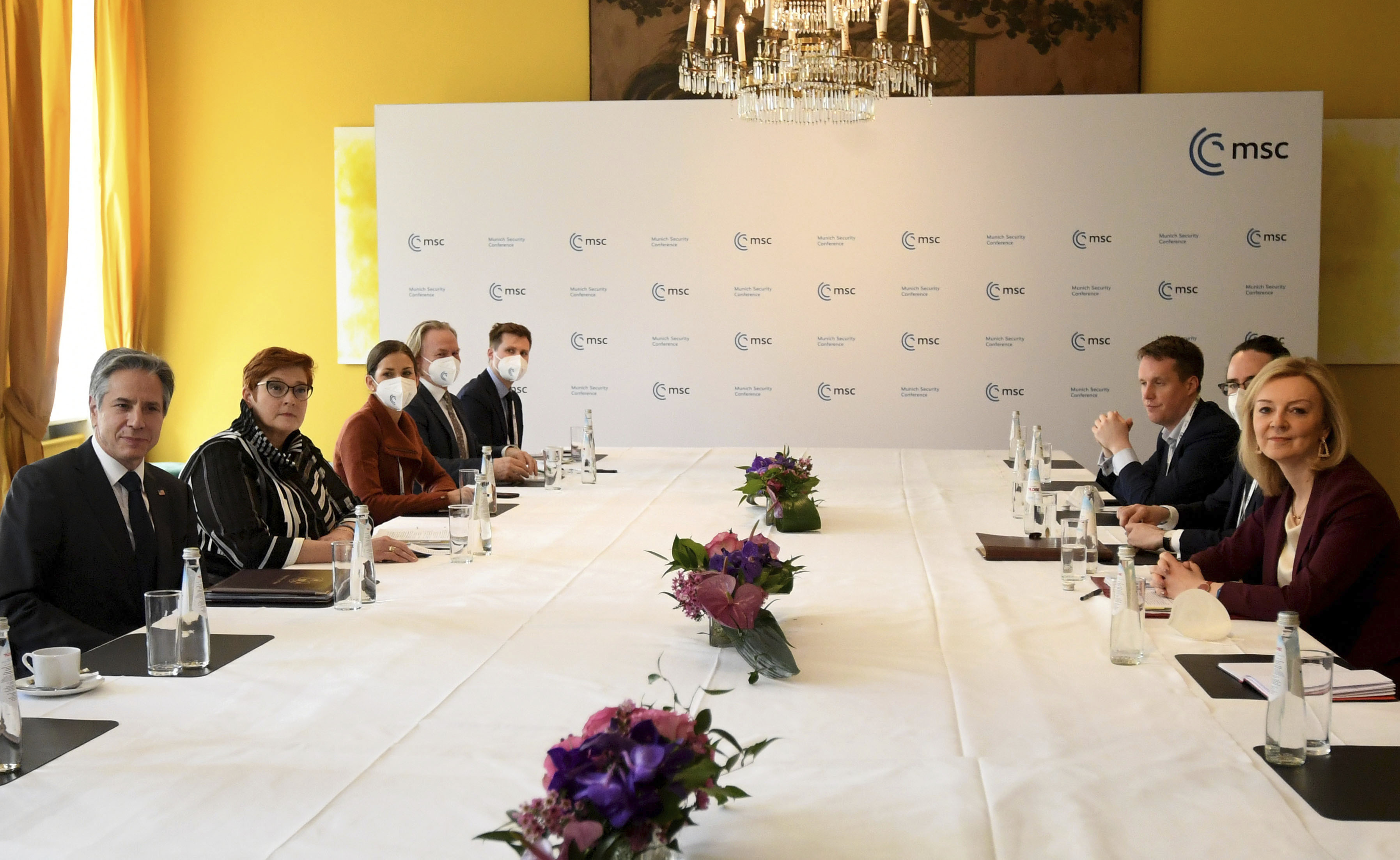 'Worst-case scenario' between Ukraine and Russia 'could happen as early as next week'
House Speaker Nancy Pelosi warned Saturday that the United States would impose sanctions "unprecedented in intensity and timing" if Russia invaded Ukraine.
"We are not for war," said Pelosi, who leads a congressional delegation at the Munich Security Conference. "Diplomacy, diplomacy, diplomacy – and that's why we're talking about sanctions in the event of an invasion, sanctions like you've never seen in intensity and timing."
When asked if sanctions would be enough if Russia invaded, Pelosi replied, "I do because we haven't seen sanctions like we're going to see now."
"This has been exacerbated because so much is at stake and so many lives could be lost. This is not about sanctions for trade violations or sanctions for one or the other. These are sanctions in response to hostilities, which are deadly and unnecessary," she said.
Pelosi also posited what might motivate Russian President Vladimir Putin, suggesting that he might take action to mark the 100th anniversary of the founding of the Soviet Union.
"I think part of his fear, Putin's insecurity, is that the people of Ukraine have embraced democracy, the free market system and the rest. And they like it and they won't prefer the Russian system to theirs," she said.
Forty congressmen, both Democrats and Republicans, attend the conference to show their solidarity with NATO as Russian troops gather along the border with Ukraine.
"In the face of this threat, NATO is more united than ever and ready to impose the toughest sanctions ever. We hope and pray that this will not be necessary," said Rep. Adam Schiff, chairman of the House Intelligence Committee. "The door to diplomacy remains open and will remain open until Putin slams it shut."
"The rest of the world is watching us, and unless we act together to enforce the toughest sanctions ever imposed, other nations will feel free to subdue their democratic neighbors," Schiff said.
CNN's Lindy Royce-Bartlett contributed to this post.