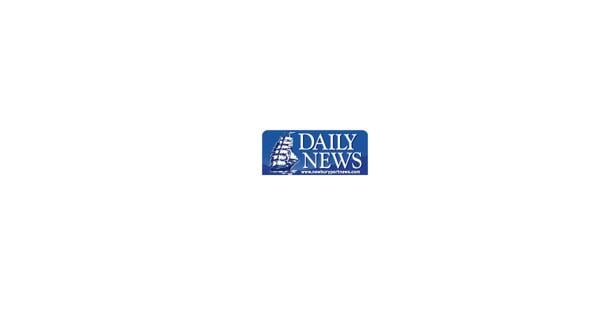 West Newbury church needs help securing van for Afghan refugees | Messages
WEST NEWBURY – West Newbury Congregational Church continues to raise money for a minivan for a refugee family it sponsored from war-torn Afghanistan.
Main Street Church Pastor Manny Cumplido and a group of dedicated volunteers want to raise $45,000 to buy a minivan or other vehicle that will allow the family of seven to travel together.
"All funds we raise will be used to help this family, first with a vehicle and if there is anything left, food, clothing and rent," Cumplido said. To date, $890 of the $45,000 needed has been raised.
The group formally launched a Neighborhood Support Team – or NST – late last year.
In early January, the relocation organization that NST worked with learned that a couple and their five children, ages 1 to 10, would be arriving at Boston's Logan International Airport the following night.
They came from a military base in the southwest where they had been living under a 2,000-seat tent. They only speak Dari – the most widely spoken language in Afghanistan – but the eldest child learned some English at the military base. For security reasons, the names and photos of the family will not be published.
Before an Afghan family can be relocated, the resettlement organization requires NST to find acceptable housing and come up with $12,000 for rent, furniture, clothing and doctor's appointments.
The federal government provides $1,225 per person, and the family can expect $730 a month for SNAP groceries and public assistance. Health insurance is covered by MassHealth.
West Newbury NST estimates that the cost of living for a refugee family in the area will be nearly $47,000 annually, including the cost of moving, renting and furnishing a home.
"A lot of people don't know this, but a resettlement agency officially only helps a new family for three months. We pray that some of us can form long-term friendships where we can just be there for them over the course of a year or two," Cumplido said, emphasizing that fundraising is key to making those wishes come true.
In addition to seeking private donations large and small, sponsorship from a local bank and contributions from supermarkets, the group works with small businesses in the area on fundraisers. A West Newbury couple donated $25,000 to the cause.
NST has secured the family a year-long lease on a multi-storey apartment in Newburyport along with furniture, clothing and supplies. They help the family settle in – take the children to school, help find jobs, and make sure the family gets the medical care they need. A vehicle that everyone can fit in would be a big help, the group says.
"Five kids takes up a lot of space," said Jennifer Germain, who is leading the effort. "There are volunteers who put car seats in their own vans and help get this family to the doctors, grocery shopping and whatever else they need."
"The family are hardworking, proud people and although they are very grateful for all the help, they want to pull their own weight. They're working toward getting their driver's licenses and jobs, and then they need a vehicle," Germain said. "This family has seemingly impossible mountains to climb and obstacles to overcome, but with our help, they will make it."
The Neighborhood Support Team highlighted the benefits to the community in helping Afghans resettle here.
The diversity of the community is strengthened through the inclusion of people who come from a different world experience. Because many of the refugees are people who assisted the US military during the war in Afghanistan, NST says the community has a humanitarian and patriotic duty to reach out to them in times of need.
"We feel a moral obligation to help those who have helped some of our families in a far country," Cumplido said.
Contact Beth Wilcoxson at [email protected] to find out more about donating towards a large vehicle purchase.
This fundraiser is separate from pooled fundraisers conducted by several other churches in Newburyport.