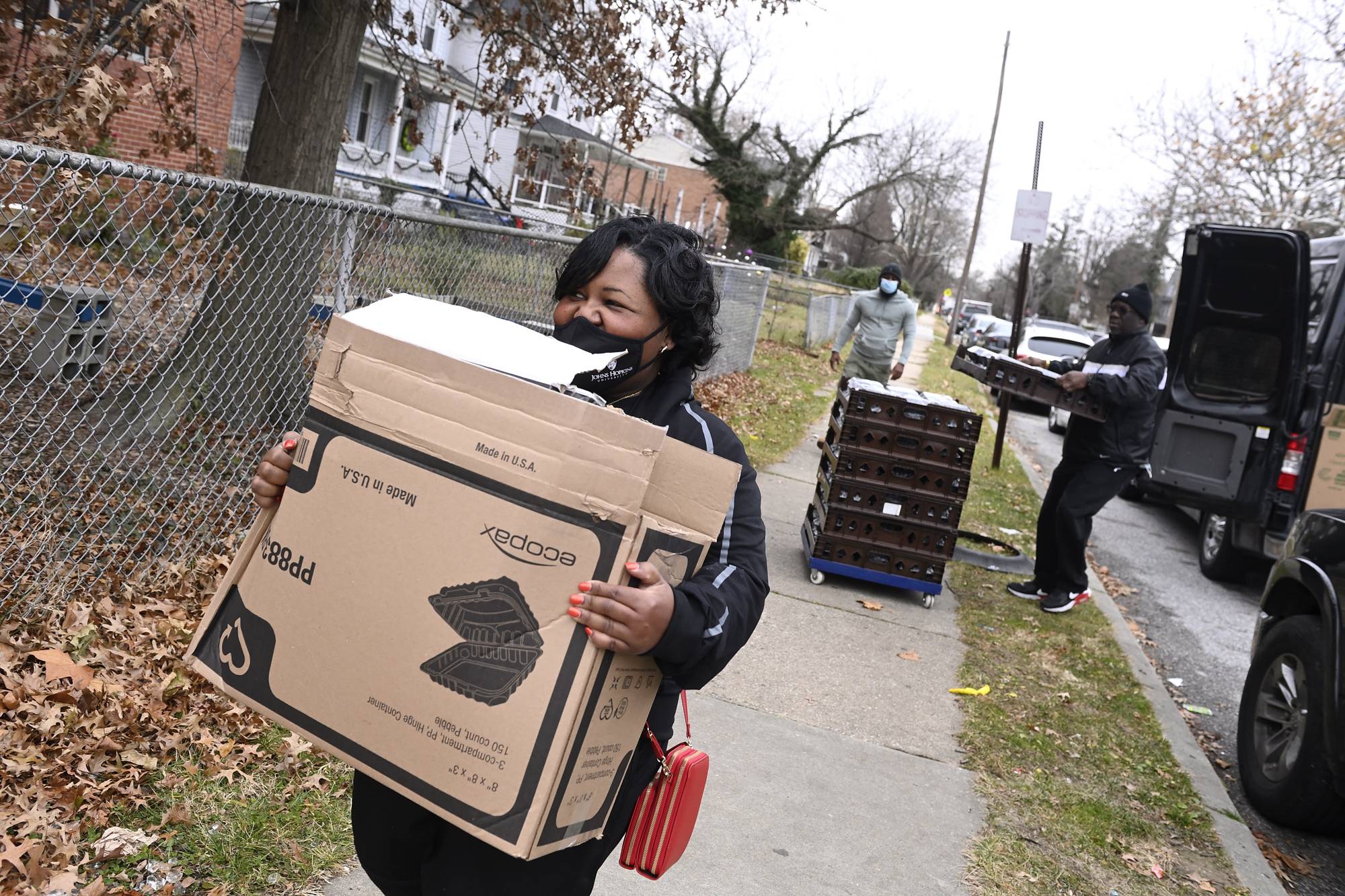 Volunteers spread the Christmas cheer during community meal drives
Johns Hopkins volunteers have been working overtime for the past week distributing hot meals and groceries to Baltimore residents in need. On Saturday, volunteers visited World Central Kitchen and Catherine's Family and Youth Services to distribute hot, prepackaged meals of rice, green beans, and meatloaf with gravy. The holiday spirit continued Monday during the annual Vernon Rice Memorial Turkey program, where volunteers distributed turkeys, carrots, bread, and other perishable goods at St. Anthony of Padua's Church.
The turkey program is a longstanding tradition at Johns Hopkins University, which raises donations from staff to buy the turkeys, along with potatoes and vegetables, from nearby Richardson Farms. These partnerships date back to Vernon Rice, a JHU mechanic who was an active volunteer at St. Anthony who started a pantry in the church, which eventually brought Johns Hopkins to the effort. After his death, the charity was named in his honor.
Please activate JavaScript to view the gallery.