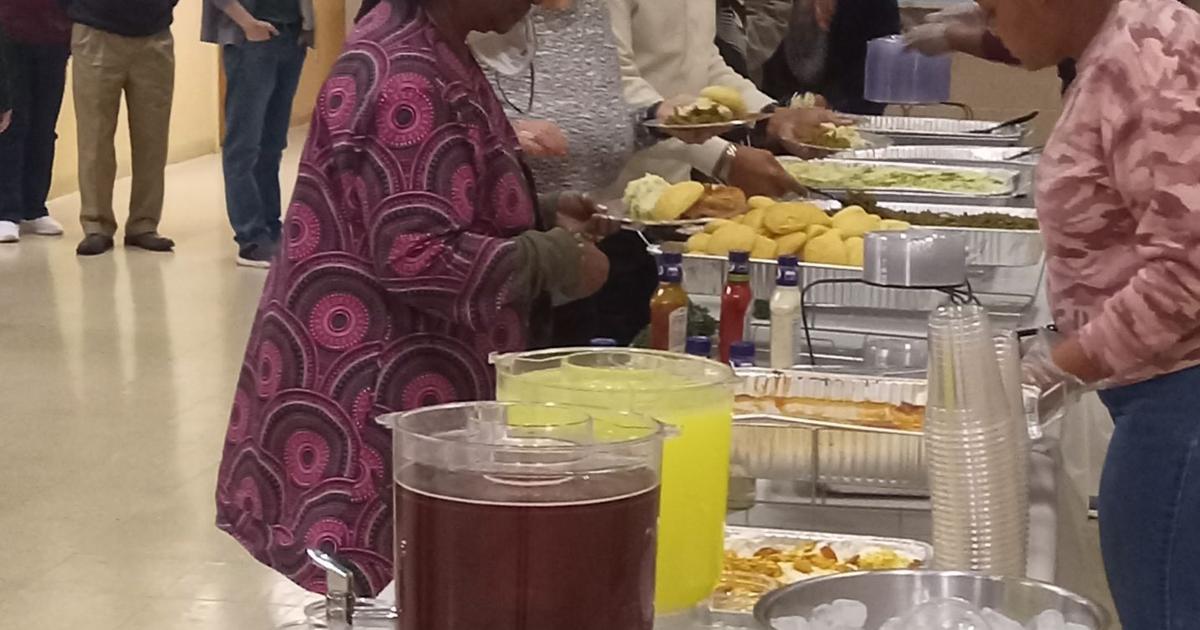 The success of the heat center was the result of the church's "step of faith". Messages
The Washington Street Baptist Church may only have closed its warming center on March 31, but with continued support, organizers aim to open their doors next winter and continue the fight against homelessness year-round.
A Friday dinner and presentation at church celebrated helping hands – many of whom were individual parishioners rather than large institutions.
"In September, I was approached with the idea of ​​hosting a warm-up center for displaced members of our church," Rev. Raynarldo Henderson, also a Paducah city commissioner, told a packed auditorium. "But a lot of things had changed – staff, resources, and we were now in the middle of a pandemic.
"The more I thought about it and prayed about it, the more certain I became that the Washington Street Church would take over this season. But we didn't know what to do or how to start."
The effort began when the community kitchen could no longer accommodate displaced parishioners due to the pandemic. They asked United Way Paducah-McCracken County for an alternative when Washington Street Baptist took what Henderson called "the step of faith."
About 4,000 people across the state experience homelessness every day, according to statistics from the US Department of Housing and Development as of January 2020.
Since early November, the church has hosted 797 participants — including repeaters — ranging in age from 19 to 72 during the 88 nights that temperatures fell below 40 degrees.
"I often ask myself, 'If this church were gone, would this congregation know the difference and care?' ' Henderson said Friday night. "It was then that I announced to our family church that we were preparing to take a step of faith."
Rapid COVID testing was performed by Wild Health Paducah using a washer and dryer donated by Paducah Bank and Lowe's respectively.
The center offers makeshift beds, a computer room for email and job applications, hot meals, hot showers, and other essentials that anyone would appreciate.
"We have learned to make concessions. Let me tell you, I was taking orders – anyone who wanted to smoke went to the gas station and called out this list," Henderson said to laughter from the audience.
During the presentation, a video reminded attendees that not all visitors to the warming center are criminals, addicts, the sick, or lazy.
"On the days that the heat center is open, I get a hot meal, a TV, a shower, breakfast, clothes if needed, and I can also have my clothes washed," said an anonymous beneficiary during the presentation video. "You can put your head down and not worry about anything… that's why we need the heat center to keep going."
Mayor George Bray and McCracken County Judge Executive Craig Clymer attended Friday to express their support.
"There was a very acute need here in the community … an organization needed to come forward and I commend you Ray and the Washington Street Church for what you have done," Bray told Henderson and the audience.
"I go home from the courthouse every night and I see people starting[gathering]here," Clymer said. "It's a great program to provide this service to people who are in dire need of help."
Notable donors and community volunteers received plaques during the event including local Alpha Kappa Alpha Sorority Chapter, Community Kitchen, Grace Episcopal Church, Heartland Worship Center, KC Musser Consulting, Paducah Bank, Paducah Cooperative Ministry, the Starfish Orphan Ministry and other organizations and individuals.
Washington Street Baptist will continue to provide supplies and resource support where possible, but is asking for the help of the community.
Text 270-241-4262 for volunteer or donation information. Donors can send via Cash App, $wsbcpop, or write checks payable to Washington Street Baptist Church, Warming Center.