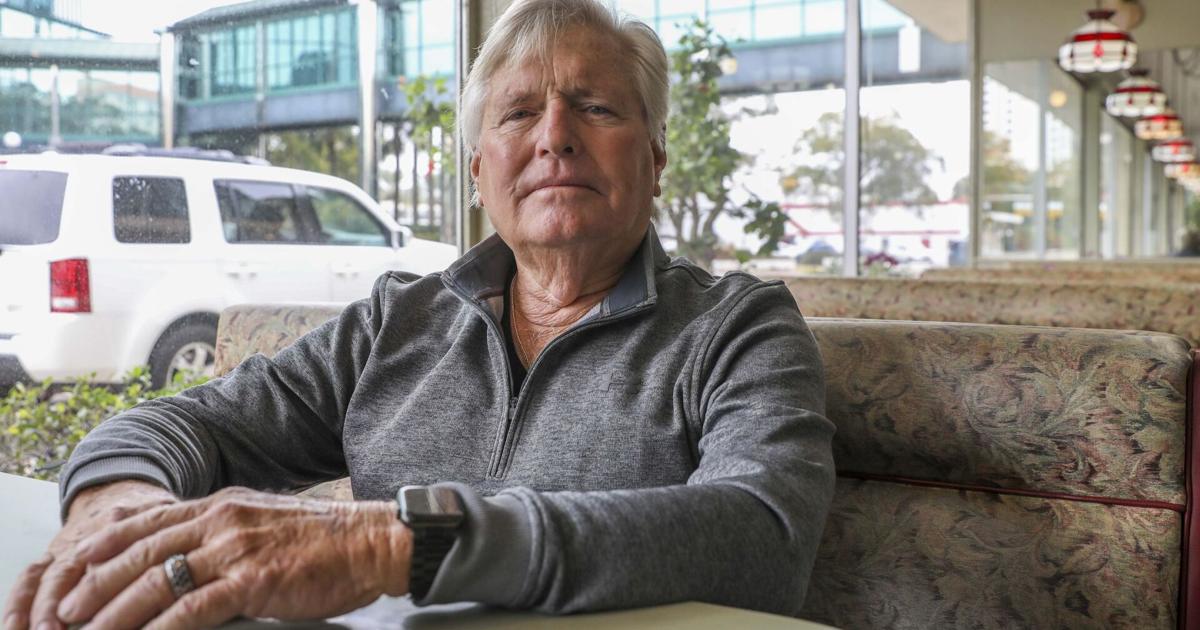 The pandemic left Clearwater Council member David Allbritton with a to-do list | Clear water
CLEARWATER – There are two years of David Allbritton's first tenure on the City Council that he would like to do again.
The coronavirus pandemic hit in March 2020, the halfway point of his four-year tenure that put several city initiatives on hold as officials faced virtual meetings, budget uncertainties and shifts in priorities.
As a result, Allbritton said some of the goals he wanted to achieve had to be turned into promises in his campaign to win re-election for Seat 4 in the March 15 election.
In a second term, Allbritton said he intends to push for reforms in the building department to make permitting more customer-friendly and less cumbersome. It was an initiative he started in late 2019 by meeting construction officials about the culture of the department. He said he spoke to former city manager Bill Horne about hiring a consultant to overhaul department operations, but then the pandemic pushed that idea to the back burner.
"I don't feel like I got a full term," Allbritton said. "Its a lot to do."
In its campaign, Allbritton touts its role in community milestones the city has achieved despite pandemic disruptions: the reopening of Crest Lake Park in April after a year-long, $5.7 million renovation and the July groundbreaking of Imagine Clearwater , an $84 million renovation of the downtown waterfront. Allbritton also notes that he was part of the council that hired a new city manager and city attorney last year, following the more than 20-year tenure of Horne and former city attorney Pam Akin.
Allbritton, 71, a retired contractor, is being challenged for 4th place by community activist Maranda Douglas, 31, and retired technology specialist Gerry Lee, 74. The race has been civil so far, but Douglas has based part of her campaign on her criticism that Clearwater politics is dominated by what she calls the "establishment," made up of well-connected insiders who have overlooked the needs of underrepresented residents. She includes Allbritton in this camp.
Allbritton does not hide his support from developers, business owners, lawyers and other political figures, who, according to Treasurer reports, have contributed much of the $21,395 he has raised so far. By supporting a strong business community, Allbritton says he has helped improve the quality of life for everyone in the city.
He was supported by the Clearwater Firefighter Association Local 1158, the Pinellas Realtors Organization and the policy committee representing Amplify Clearwater, the city's chamber of commerce.
"I have a lot of support from a lot of people in business and in this community and it shows in the amount of (campaign) signage out there," Allbritton said. "I'm not talking yard signs, I'm talking commercial real estate all over US 19, on the beach. When done right and right, development is good for the city, it's good for the people who live in the city, it brings vibrancy."
When it comes to urban issues, Allbritton often begins sentences with something like "I was born and raised here." He said his passion for Clearwater drove him into public service in the late 1990s when he was first appointed to the city's Code Enforcement Board.
He grew up first on Eldridge Street near downtown and then in the Harbor Oaks neighborhood. He spent much of his career as a contractor in Pinellas County, but also built nearly 150 Checkers restaurants across the United States beginning in the 1990s.
He was inspired by the career of his late father, Owen S. Allbritton III, who served as an assistant attorney for the city of Clearwater, a city judge and then a district judge for the 6th Circuit. He remembers when downtown was packed with clothing stores, movie theaters and restaurants and felt like a hub of civic life.
To encourage downtown redevelopment, he said he supports ongoing negotiations between City Manager Jon Jennings and Church of Scientology leader David Miscavige to breathe life into empty Church-controlled buildings in the embattled downtown area.
Late last year, Jennings began talks with Miscavige about downtown redevelopment. In a face-to-face meeting Nov. 29 and subsequent phone calls, Jennings negotiated a possible deal for the church to rehabilitate portions of downtown property it controls. Any deal requires City Council approval.
"I'm not afraid of the Church of Scientology," Allbritton said. "Congregational members have been buying up all this property on the orders of the church, and if we don't talk to them, we're idiots. I think we need to have meaningful conversations with them, and if (a deal) was something Clearwater would benefit from, I'd be all for it."
Allbritton said another priority is the construction of a new town hall, a process that has dragged on since early 2019 when officials vacated the former cliff-top town hall to make way for downtown waterfront renovations. City offices have since leased temporary space in One Clearwater Tower. Jennings is preparing a financial package to be presented to the council that outlines the feasibility of building a city hall on city-owned vacant lot at Myrtle Avenue and Pierce Street adjacent to the city services building and police headquarters, a plan that All British supported.
Allbritton said he will also support the construction of a parking garage on the current Pinellas Suncoast Transit Authority bus terminal site that will provide parking for the renovation of Imagine Clearwater Park.
"In my next term, City Hall will be built and we will be in it," Allbritton said.