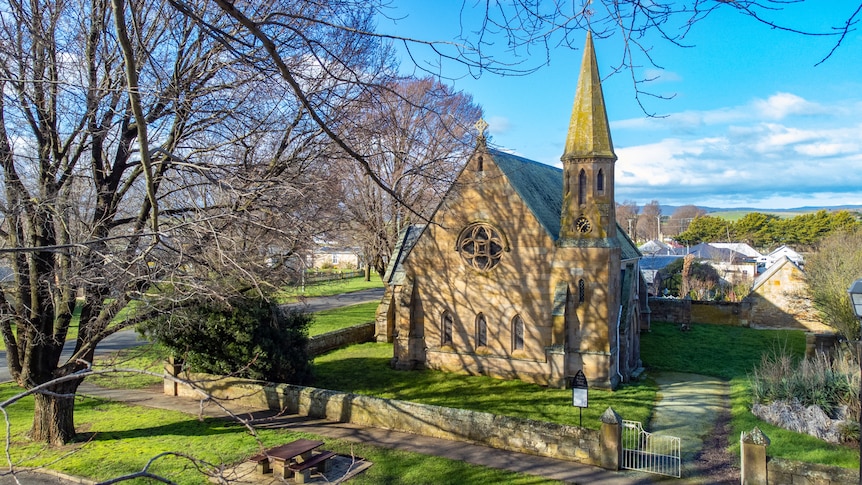 The historic St. John's Anglican Church in Ross is up for sale despite the congregation trying to save it
After a long effort by the community to fight this, a piece of local history has been put up for sale.
Core items:
St John's Anglican Church in Ross has been put up for sale as part of the Anglican Church's property sale to meet its indemnity obligations
A community group tried to raise enough money to save it but was unsuccessful
Now that it's on the open market, real estate agent Nick Hay said there's "massive" interest
St John's Anglican Church nestles on the main street of Ross in Tasmania's North Midlands.
Built in 1869, the church has long been a city landmark, but in recent years has become the focus of a community campaign after it was proposed to be sold as part of the Anglican Church's property sale to make amends on its obligations.
Now that the Friends of St. John's Ross community group has officially disbanded, the church has entered the public market.
Former community group leader Christine Robinson said it was a day she had hoped would not come as the diocese had given the Friends of St. John's Ross a goal of raising $200,000 for the to purchase the building before it is listed on the open market.
They came within a hair's breadth of making that dream a reality, Ms. Robinson said.
"We put in so much effort and came close a couple of times," she said.
"We're just a small group, but we're very determined."
Eventually it looked like her dream had come true when a woman from England who had been traveling across the state expressed interest in buying the church for the community.
"She said, 'Well, $200,000 isn't a lot in pounds. … I'm going to buy this church and give it back to the community,'" Ms. Robinson said.
They got as far as working with lawyers to create contracts, she said, but then the COVID-19 pandemic hit.
The prospective buyer had to return to England or risk being stuck in Tasmania, her finances suffered and the sale could no longer proceed.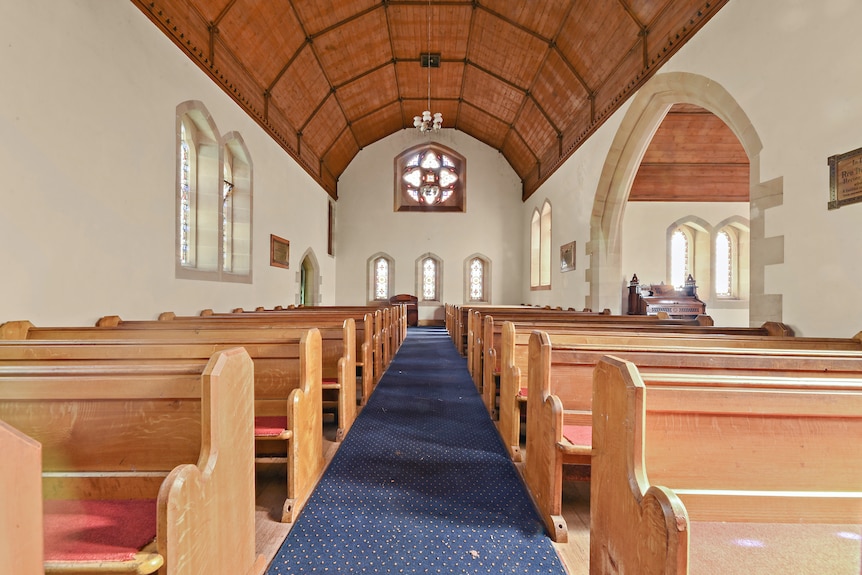 Not an easy task for interested parties
Built of sandstone and with striking stained glass windows, St. John's beauty is awe-inspiring. But the community's connection to the place goes deeper, Ms Robinson said.
"When I first came in here, I just felt these years of people's hopes and dreams — things that people had prayed for and hoped for and wished for just hit you," she said.
"You can feel it in the walls – it's just a magical place.
"For many people who are still in town, their parents got married here, they were baptized here.
"It's generational … it's part of our history, the fabric of the place."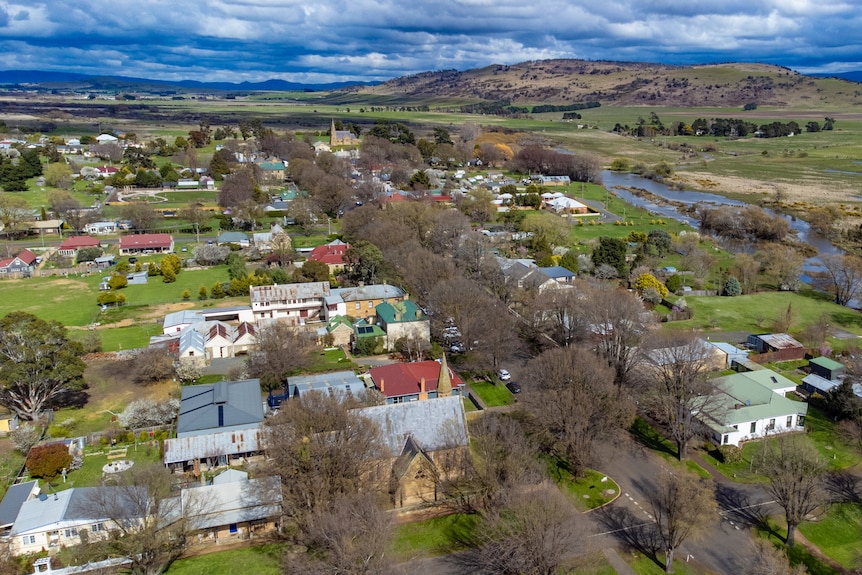 Anyone who buys the church has a decent job ahead of them.
The property is Grade I listed and features a gabled roof, a 50ft sandstone spire and a Birmingham clock tower.
Inside the church there are tracery painted windows, a Caen stone pulpit and a centuries-old oak organ and prayer stand donated and carved in 1928 to commemorate the late Robert Kermode, an early Campbell Town representative on the Legislative Council in the 1850-60s.
While these are all features that add to its charm, they can be a double-edged sword.
According to a property appraisal for a prospective buyer, there are no structural problems that need urgent attention.
"The proof, however, is that the slates [in the roof] replacement required".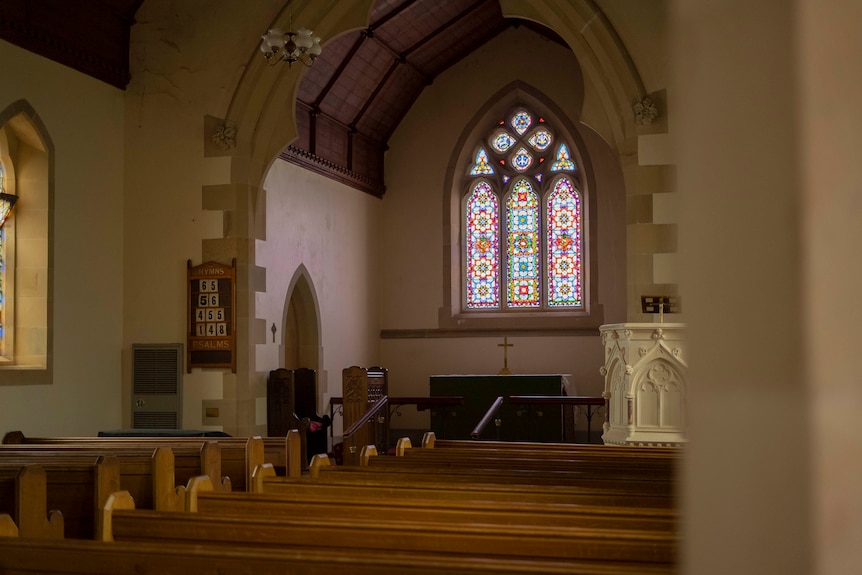 The report notes that the extent of the water damage to the roof structure is unclear without further assessment, but that mold is evident from the "tight plank joint, indicating high moisture levels in the liner and suggesting problems with the roof structure."
Buckling was also noted in the stained glass windows in the chancel.
The property is also not currently designated for residential use and therefore must be kept for commercial or community use.
Boom in church interest
Nick Hay, a Northern Midlands estate agent, said while it wasn't the first church he'd sold in his career, the interest in St John's was something he'd never experienced before.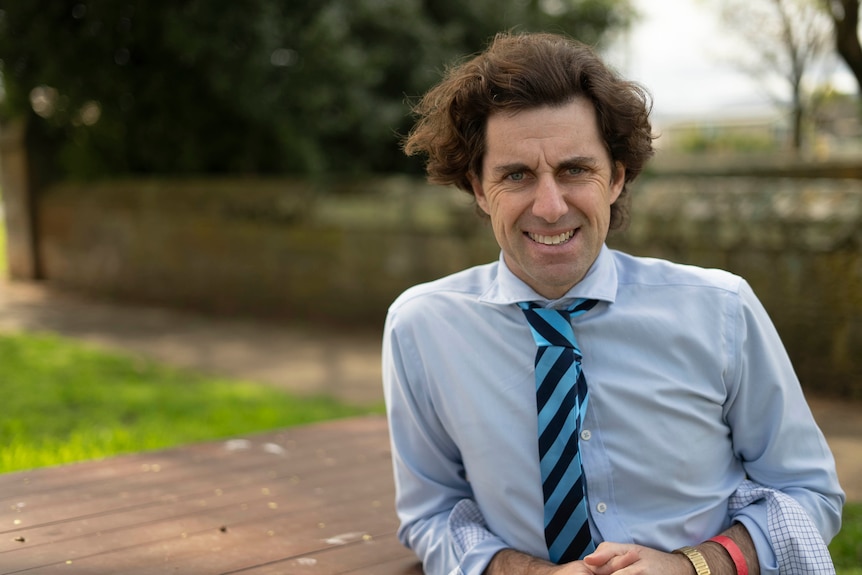 He said inquiries began pouring in within the first few hours after the property went online.
"[It's] has been massive, from the level of Midlands-based landowners and community groups wanting to preserve it in the community, to clients from South Australia, New South Wales," he said.
"I expected it, but not at this level."
He said there has been a particular increase in interest in the church, which has been posted on some Facebook groups, as well as a general trend of people wanting to restore and remodel historic buildings.
"Churches have traditionally been used as places of gathering, where the congregation has their baptisms, their deaths, their Sunday service – so they always have a heart and a soul," Mr Hay said.
"I think maybe it's because they were a gift to the community and a lot of people are very nostalgic and want to keep that connection."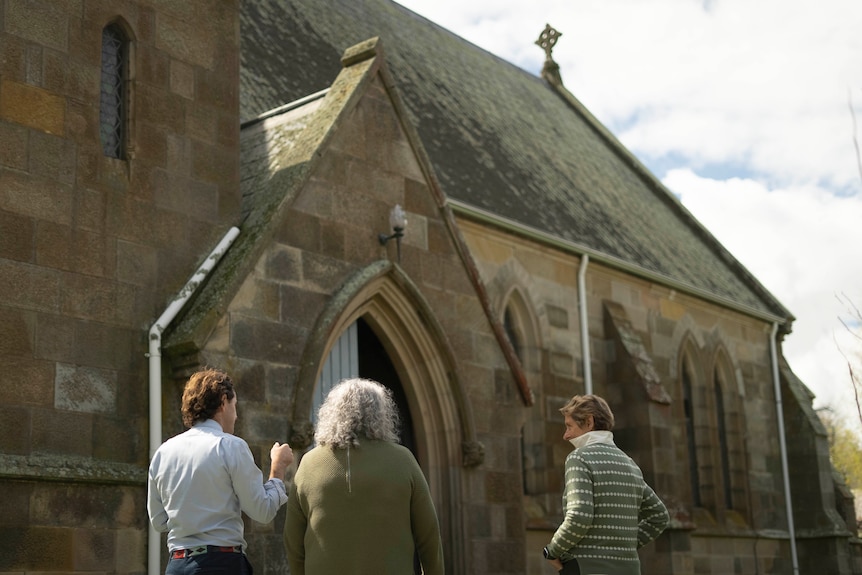 So where does the indemnity system stand now?
Around 22 million US dollars were raised through the sale of almost 60 properties – mainly churches, according to the Anglican Church.
Five more properties are currently under contract, with another five to be sold in the next two to three years.
Of the $22 million raised, profits were shared, with approximately $8 million going directly to redress and a significant portion diverted to 'future-proofing' services in local communities still operating in the Tasmania region.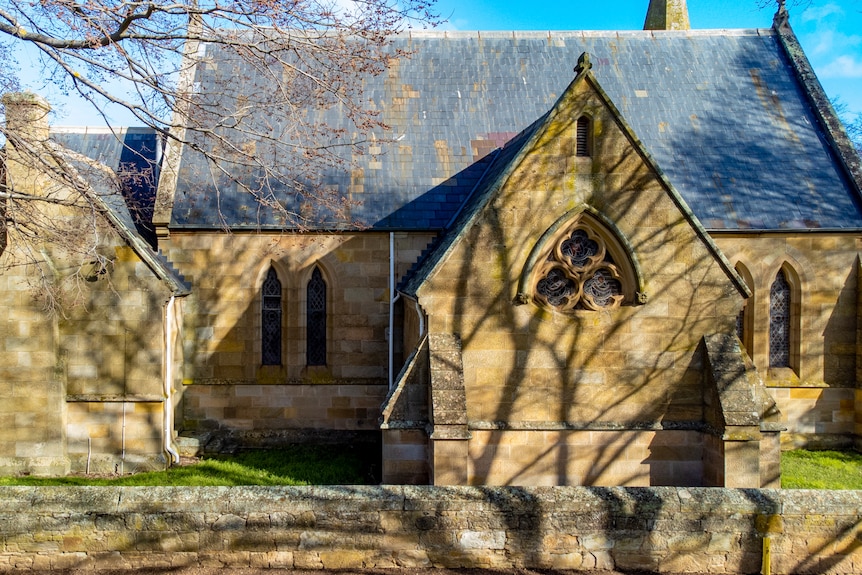 Tasmania Bishop Richard Condie said he was aware selling off the buildings was painful and that the situation in Ross was no different. However, he said it was a necessary step.
"We had an obligation to raise funds … and we tried to make that happen," he said.
"It really hurts people in small communities because they love the building, they have a lot of history with it – we recognize that. It hurts us every time we have to sell one.
"About a quarter of the churches that we have sold have remained either as interdenominational or community owned churches. We love it when we achieve this result.
"We can't always achieve it — and we didn't at Ross."
Bishop Condie said the Anglican Church is also looking at other ways to release funds for reparations, including looking at some other investments they have to support ministry such as chaplaincy to meet the obligations of the claims filed.
Ms Robinson said the Ross congregation accepted that the church had to be sold – they only had one simple hope.
"I hope that everyone who buys this church will love it for what it is, the building it is, and the heritage it is — and that they will keep it, care for it, and preserve it," she said .