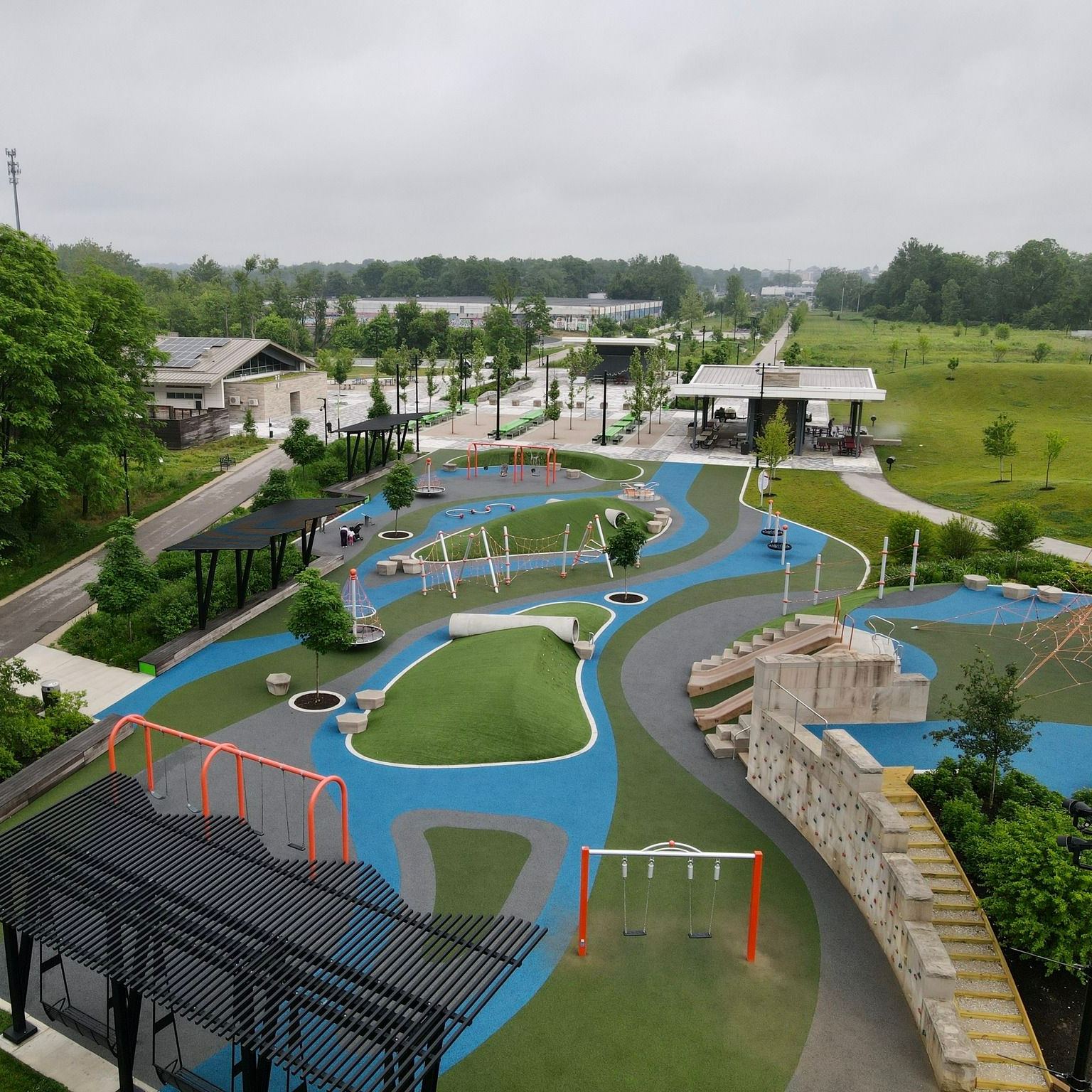 speed limit changes on Rogers; Cascades Park is celebrated; and sidewalk crews continue to improve accessibility
Bloomington, Indiana- Numerous infrastructure improvement projects are underway this season to advance community goals including safety, sustainability, accessibility, equity, economic vitality and quality of life in Bloomington. The city will provide regular public updates on a number of these improvements as they progress. Municipalities are coordinating with each other and private developers to minimize the impact on Bloomington residents and visitors.
PARKS & RECREATION
Inauguration ceremony of the Schalthof Park
Parks and Recreation staffer Mayor John Hamilton and guests of honor will officially dedicate Switchyard Park and unveil a new dedication element on September 16 at 5:30 p.m. in the Bosque in Switchyard Park (just east of the Switchyard Park Pavilion). The public is invited and welcome.
Celebrate Lower Cascades Park
Celebrate Lower Cascades Park takes place on September 18 from 1:00 p.m. to 4:00 p.m. This special event celebrates Lower Cascades Park, its history as Bloomington's first urban park and the completion of the creek bank stabilization and trail project that will improve the park's accessibility for all visitors. Activities include rubber duck swimming on Cascade Creek, guided hikes to the park's signature waterfall, free cartoons, live music, and games in the playground and garden. Guest speakers begin at 1:30 p.m. Admission is free and all are invited and welcome to attend.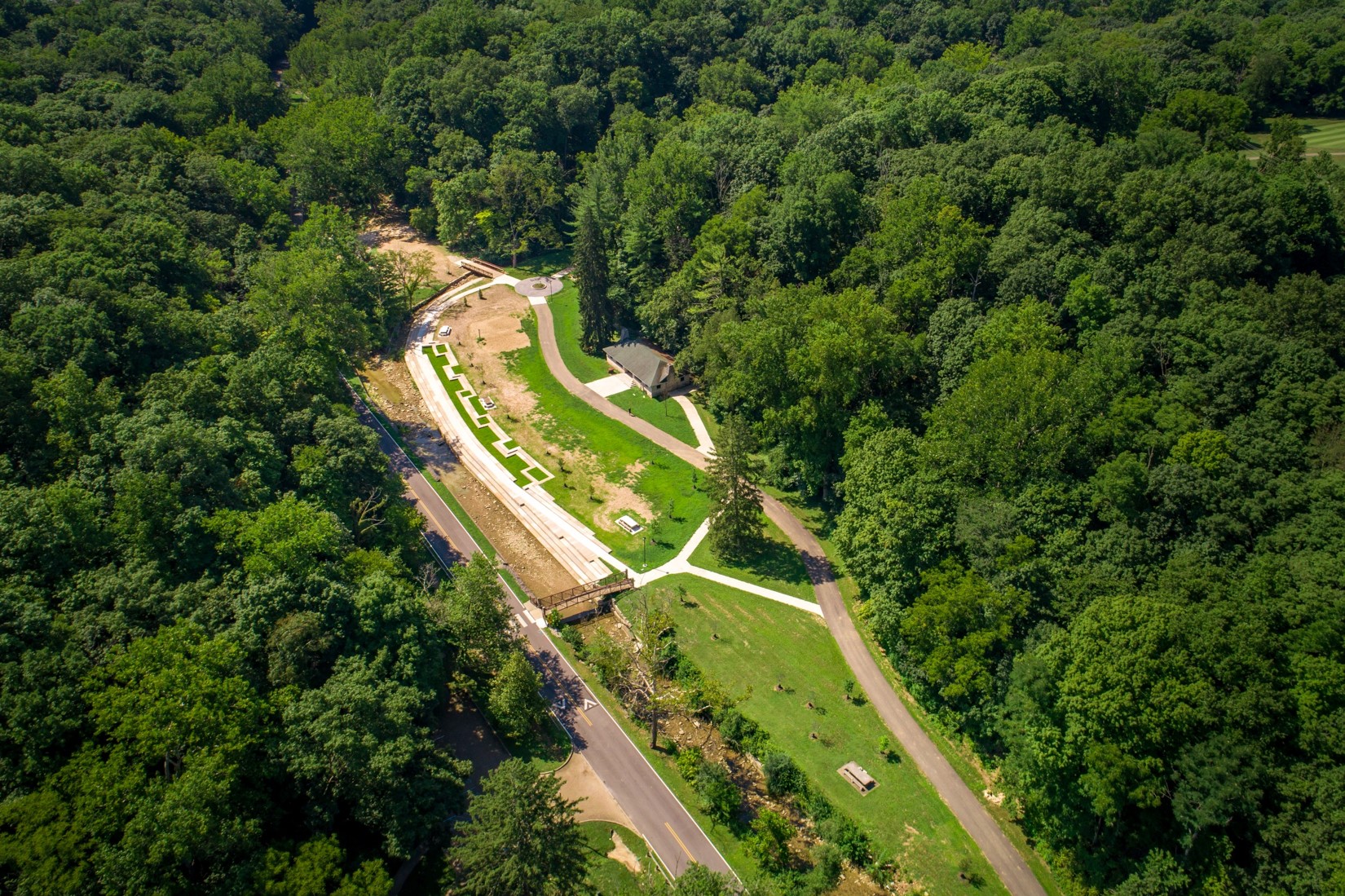 Waldron, Hill and Buskirk Parks
Contractors are on site this week to remove damaged brickwork from the stage at Waldron, Hill and Buskirk Park. The stage was closed in late 2021 when cracks developed in the support columns. Masonry repairs and restorations begin after damaged sections of the columns are removed. The stage will reopen after the repairs are complete.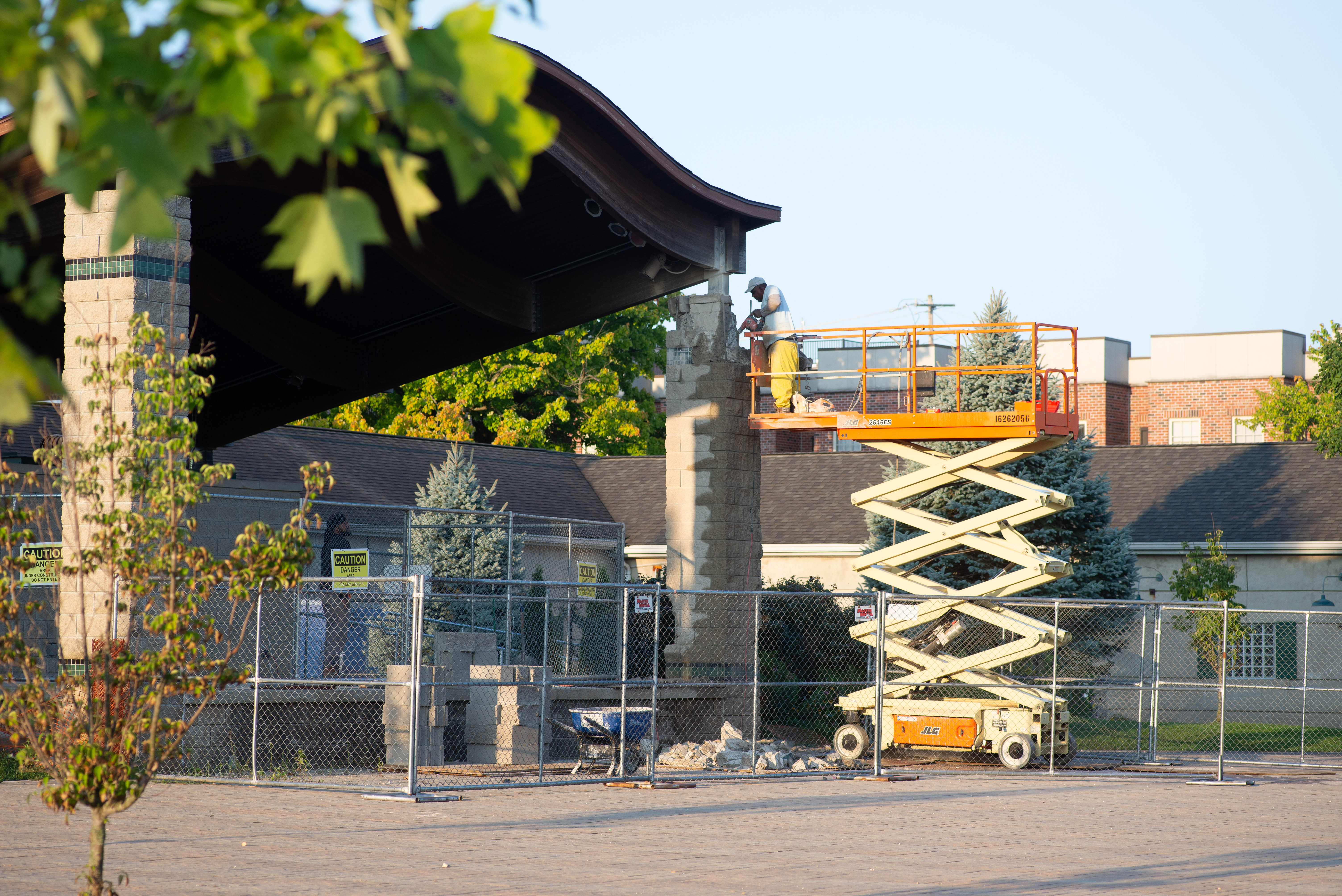 Utilities
Hidden River Pathway Project
The two-year project to rebuild downtown stormwater infrastructure to combat flooding during rain events continues. Contractor Milestone is completing the new culvert under Grant St between Kirkwood and 4th and into the lane south of Grant. Grant will be closed from the 4th to Kirkwood. The alleyway on the east side of Grant, between Trinity Church and Longfei Restaurant, remains closed.
The city will continue to coordinate with other construction and road projects as they reconstruct 1,829 feet of culverts to protect downtown residential and commercial buildings. This project is scheduled to be completed by the February 2023 deadline. For more information on the project visit: bloomington.in.gov/utilities/hidden-river.
The 4th and Grant stores are still open as this project continues around them. They welcome customers and if you take the time to visit them, residents can have a chance to see what is happening with this project. Businesses in the affected area include The Venue, Siam House, Little Tibet, Burma Garden, Korea Restaurant, Oak, My Thai, DO Asian Fusion, Dat's, B-Town Gyros, Healthy Hoosiers, Bali Cafe, Storm Real Estate, Longfei, Parlor Donuts, Soma Coffeehouse and Taste of India.
PUBLIC WORKS
The Street Division paving team began resurfacing on W 12th Street from Monroe to Lindbergh. This project is scheduled to be completed in the week of September 19th. Upon completion of W 12th Street, the Division will begin road milling from 12th to 13th Streets on N Summit Street. The sidewalk team continues to install ADA-compliant ramps on Mill Stone Drive and Mill Stone Court in front of the paving team.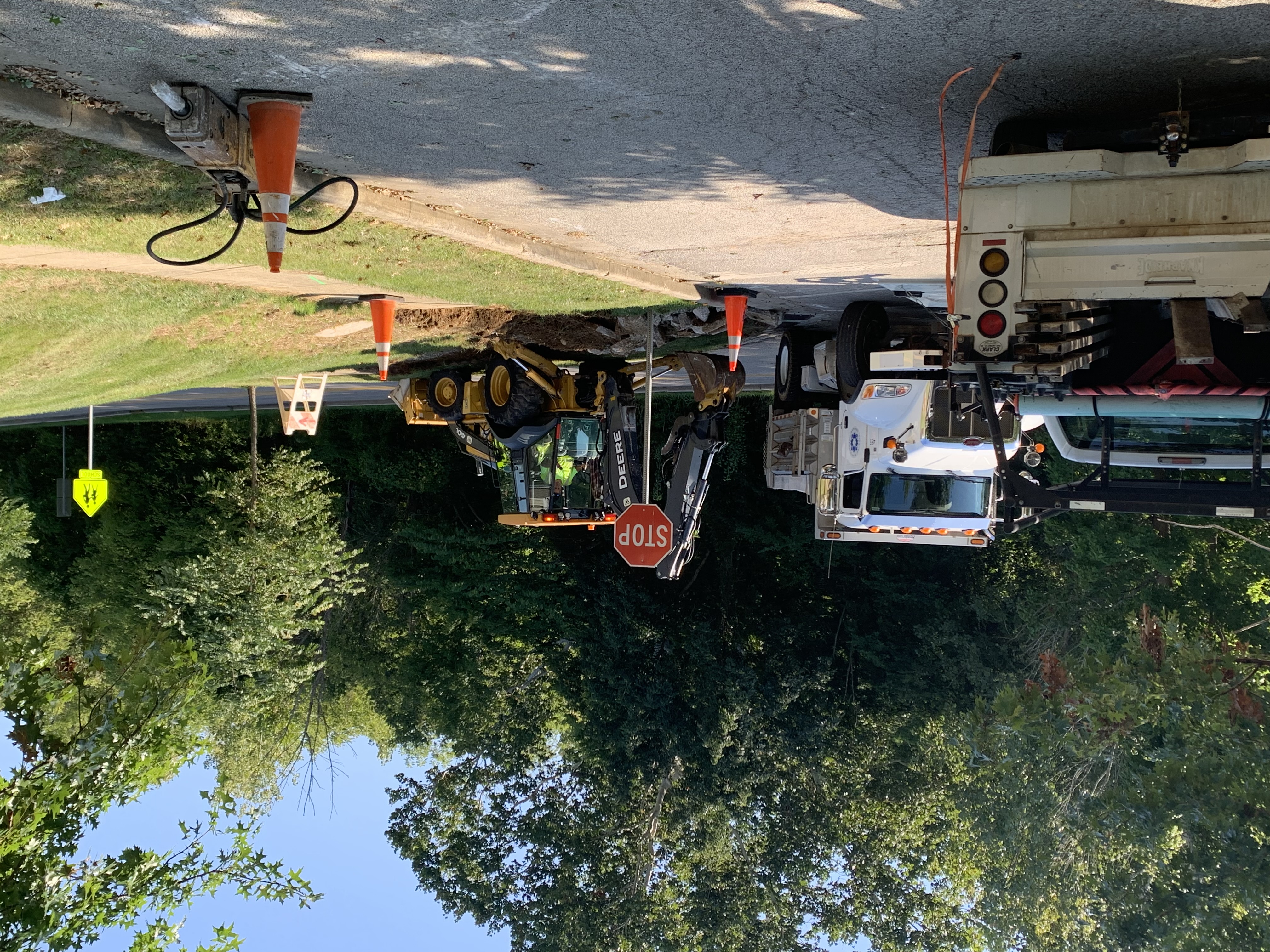 ENGINEERING
Change in speed limit
The City Council recently approved speed limit changes at Rogers Street (Patterson Drive through 11th Street), Madison Street (11th Street through 17th Street), Henderson Street (1st Street through Atwater Avenue), and Indiana Avenue (Atwater Avenue through 17th Street) a Recommendation of the city's traffic commission. Based on an assessment of the existing characteristics, context and adjacent land use of these roads, posted speed limits will be updated from 30 mph to 25 mph. Ministry of Public Works staff will replace speed limit signs in the coming weeks.
Hopewell Phase 1 East
The landscape of the site has changed significantly this week. Foundation removal is being completed on the demolished buildings. Material removal for disposal and recycling will continue over the next few weeks. The next building to be demolished is 635 Rogers Street.
The Hopewell Phase 1 East project site is bounded by 2nd Street to the north, 1st Street to the south, the B-Line to the east and Rogers Street to the west. For more information about the project and the contractor, see the following links: https://bton.in/mRp~I, hopewellbloomington.org & renascentinc.com/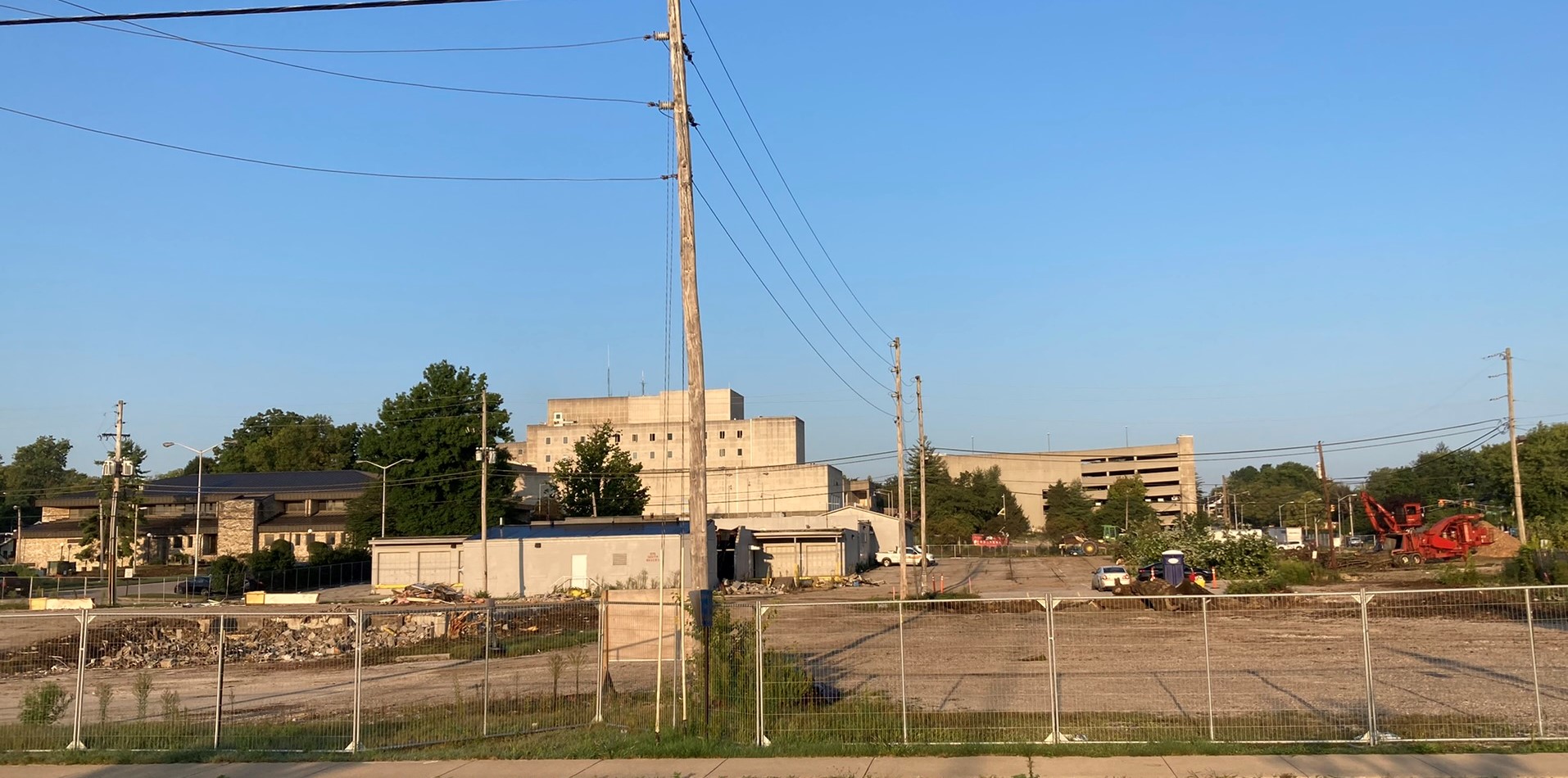 Demolition of the IU poplar building
Due to the current phase of demolition of Indiana University's Poplars Building on 7th Street, west of campus, N Grant Street between E 6th and E 7th will be closed September 6-20. With each of these closures, the sidewalks adjacent to the building will also be closed. The closures will be 24 hours a day.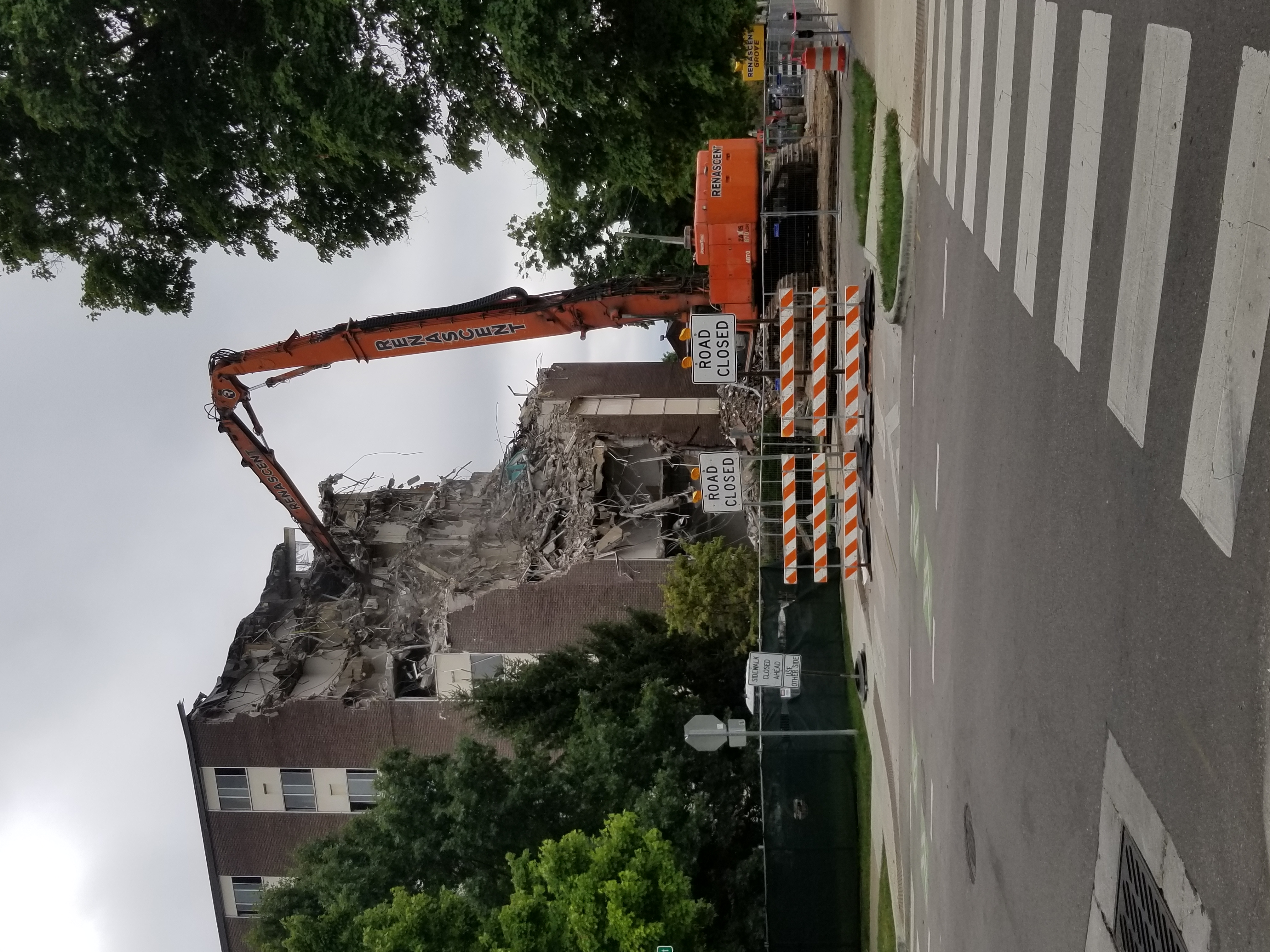 Read the news as it happens! Sign up to receive the city's press releases at https://bton.in/-M!di to receive the city's news in your inbox.