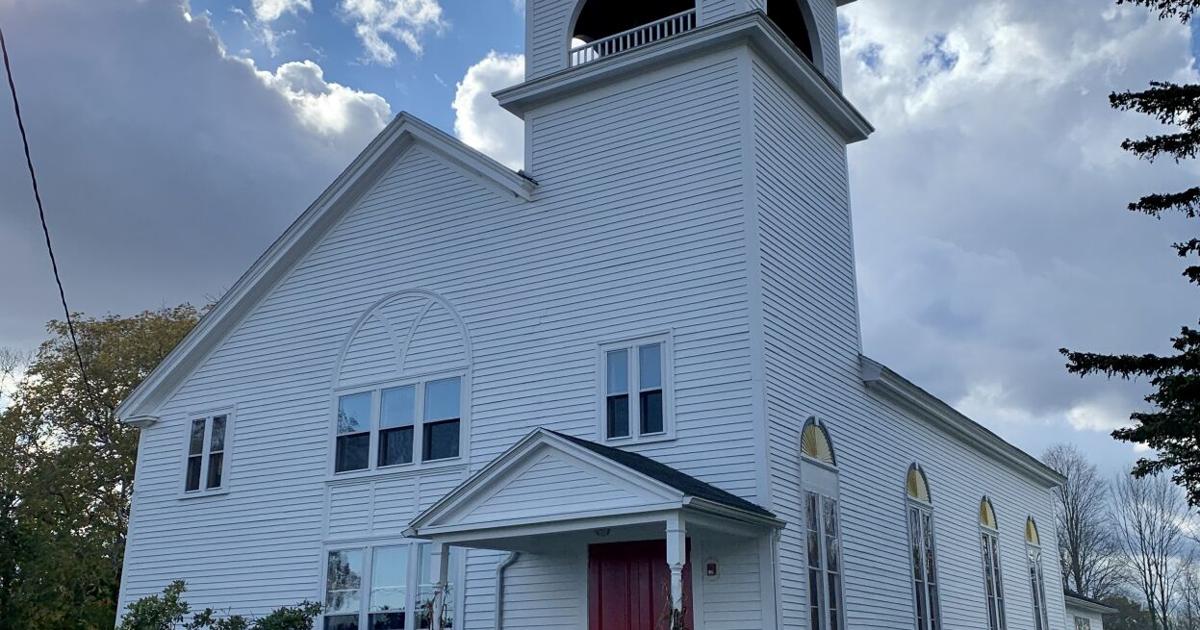 South Hampton Baptist Church Celebrates Project Completion | Community
SOUTH HAMPTON – The board of directors of South Hampton Baptist Church is pleased to announce the completion of a $ 25,078 project to restore the exterior of the church building in central South Hampton.
South Hampton Baptist Church (SHBC) is a New England church dedicated to the person and ministry of Jesus Christ and his message of good news to all people for all time: "Where the doors swing open on the hinges of love." (SHBC) completed work on a $ 25,078 project to aid the exterior preservation of their church building that included exterior repairs and a repaint of the entire building, which now has a beautiful red door and other accents that complement the exterior of the building make it more attractive and greeting.
Commenting on the project, Pastor Jeremy Pataro said, "The Church is grateful for the guidance and care LCHIP has graciously given us during this wonderful undertaking to preserve and beautify this Church of early American history and its artifacts. We are also grateful for all the active support and funding that our great community has given us. "
From the end of 2019 to 2021, all members who took on this task with us did it with the utmost professionalism and integrity. We wanted to encourage the South Hampton community by restoring the exterior of the South Hampton Baptist Church building, and now the exterior repairs and painting are complete. From fundraising for polar bears, to doing hard manual labor to offset church costs, to having our families struggling amid the fundraising of the Covid-19 pandemic, God made us do it and guided us through it. Good job everyone.
Special appreciation and thanks go to the NH Preservation Alliance, the LCHIP team and those they work with, Lionstone Construction Pro, the church council and the people and finally all of the members of the city and community at large who have served us throughout Time have supported way.
Grant recipients must raise at least one dollar for every dollar made available by LCHIP. This project used approximately $ 12,000 in donations from other sources, including various donations from members and visitors to the Church and the community as a whole, as well as through fundraisers and volunteers who put their time and energy in tackling the many arduous tasks.
About the South Hampton Baptist Church
SHBC is a blessed member of the American Baptist Churches of Vermont and New Hampshire (ABC V / NH). SHBC has existed as a church fellowship since 1772 and will celebrate its 250th birthday in autumn 2022. South Hampton Baptist Church is one of the oldest churches in the state of NH. It has a very well documented history, wonderful historical artifacts, and interesting insights into the life and development of early America from the 18th to the 19th centuries. The Church is consecrated for all time to the person and ministry of Jesus Christ. The Church has done this by engaging in many longstanding ministries at home and abroad that we are grateful to have had the opportunity. One of those close jobs is to preserve and look after our historic building and its artifacts.
For more information on South Hampton Baptist Church, visit http://southhamptonbaptistchurch.com/ or call 603-394-2224.
About the New Hampshire Land and Heritage Investment Program
The New Hampshire Land and Community Heritage Investment Program is an independent government agency that was created by law in 2000. LCHIP's legislative mandate is to ensure the continued contribution of natural, cultural and historical resources to the economy, environment and quality of life in New Hampshire. LCHIP does this by providing appropriate grants to New Hampshire communities and nonprofits to help conserve and maintain the state's most important natural, cultural, and historical resources. The program has provided 499 grants that have helped conserve approximately 294,000 acres of land for food production, water quality, environmental values, timber management and recreation, and has supported 301 projects to rehabilitate 286 historic structures and sites.
Grants were awarded in all parts of the state and in 176 of New Hampshire's 234 parishes. Fifty million US dollars in government funding has resulted in a total project value of more than 289 million US dollars. The money for LCHIP grants comes from the fees for four documents that are recorded in the register of deeds in each county of the state.
For more information on LCHIP, visit LCHIP.org or call 603-224-4113.