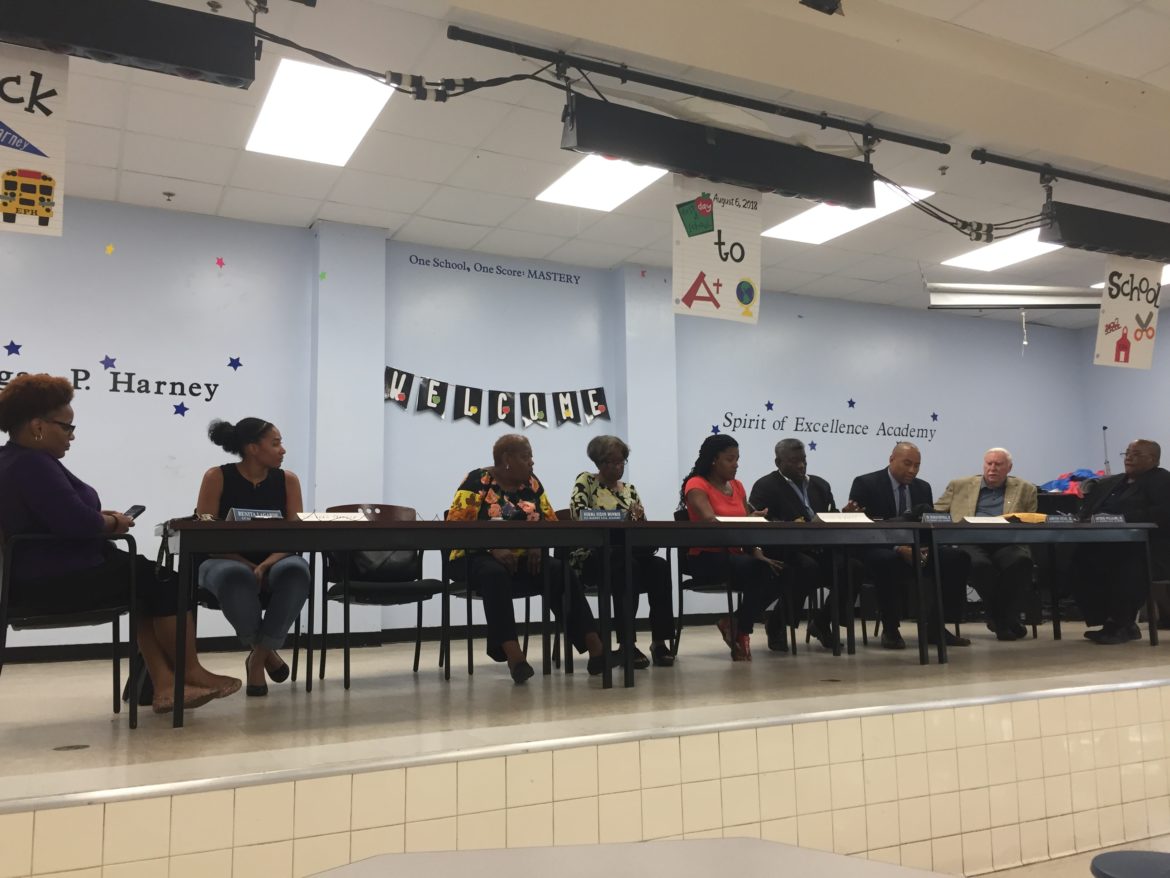 Rev Charles Southall III charged with money laundering
Rev. Charles Southall III, pastor of First Emanuel Baptist Church in New Orleans and Baton Rouge, has faced federal money laundering charges for allegedly wiring $100,000 into a personal investment account. Rather than an indictment, the charges were presented late last week by the US Attorney's office in New Orleans in the form of a brief, which typically suggests the defendant will cooperate with federal authorities.
However, the settlement document contains little information about the origin of the money it claims Allegations that the transfer was made on or about March 13, 2022 in the early days of the pandemic and that the funds were acquired through transfer fraud. According to the bill, Southall will withhold a 2017 Mercedes-Benz and $100,000 from an investment account.
In addition to his responsibilities at First Emanuel, Southall is a businessman who has been involved in various real estate ventures around the city. He was also a frequent customer at First NBC Bank, which was shut down by regulators and filed for bankruptcy in 2017. The failure cost the Federal Deposit Insurance Corp. nearly $1 billion. In 2020, several First NBC executives, including former CEO Ashton Ryan, were charged with alleged bank fraud.
That charges that Ryan, along with other executives, provided false information in order to obtain First NBC loans for certain troubled borrowers. It's not clear if Southall's charges or agreements he has with federal prosecutors are related to the Ryan trial, which is currently scheduled to begin early next year. However, federal prosecutors have indicated that Southall's dealings with the bank will be part of their case.
A 2021 court filing alleges Ryan unlawfully forwarded hundreds of thousands of First NBC dollars to an individual identified as "Borrower L." Although the document does not identify borrower L by name, it states he was a reverend was the partner of Ryan and others in a real estate business called Universal Pro-Vision, which owned a building on Oretha Castle Haley Boulevard. It further states that borrower L operated a morgue in this building.
Business records of the Secretary of State show that Southall was involved with Ryan in Universal Pro Vision. ownership records show that the company owned a building at 2107 Oretha Castle Haley Blvd. Southall operated a morgue called the Gaskin-Southall Mortuary at this location.
Southall did not respond to a request for comment. Southall's attorney, Clarence Roby Jr., said Monday morning any comment was "premature".
Harney Charter School
Southall is best known as the pastor of First Emmanuel Baptist Church on the 1800 block of Carondelet in New Orleans. The brick church with bright red doors is about a mile from the former site of the Edgar P. Harney Spirit of Excellence Academy, the founding elementary school where Southall served as board chairman for several years before being closed to academics by the District of NOLA Public Schools became and financial problems among other things.
Ryan also served on Harney's board of directors.
In 2018, The Lens found that the school had improperly withheld tens of thousands of dollars in employee pension contributions and failed to fully document credit card spending for weeks or months. In addition, the school's bank statements had been mailed to Southall's church address, and his home address in Baton Rouge was the one listed by Harney with the state agency that distributes per-student funds to the schools.
Southall gave Lisa Royal, an employee at his church, an $18,000-a-year contract from the school to work as board secretary. Typically, board secretaries are members of school boards and serve voluntarily.
In November 2018, following a series of issues at the school, then-superintendent Henderson Lewis Jr. asked charter board members to step down. They eventually agreed to hand over operations of the charter school to the district.
While it's not clear whether the charges against Southall have anything to do with First NBC, they came just two days after another First NBC official and a co-defendant Ryan agreed to plead guilty to conspiracy to fraud the bank .
Last week William Burnell became the last to plead guilty a conspiracy to defraud First NBC, where he served as chief credit officer for 11 years.
Ryan and two other executives are should stand trial in January 2023. Ryan's attorney did not immediately respond to a request for comment.