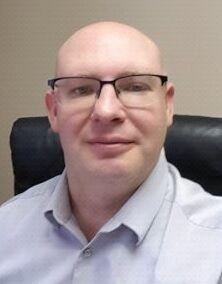 Rethink the church | Community columns
In the beginning it wasn't a choice for me. I grew up in church and that was part of the rhythm of my life.
I went to church because that was what we did.
As I grew up in the ward, I remember that we had to do this to be saved.
Saved by?
Get into?
Experience?
The church was a building, a place I went to pray, read the scriptures, sing, hear the preacher, hear an altar call, be prayed for me, go home, come back and do it all over again 3 or more times a week.
All of this was done to secure my salvation from hell and to secure my place in heaven. By going to church, I could get the high I needed until the next hit, I mean service.
I later realized that many churches had mixed their conception of the kingdom with the worship service, rich programming, and statistical reporting.
Even after I became a pastor and had the opportunity to study and coach some of the best and most famous clergy in my denomination, I wanted to start the best church and repair the institution.
How was the church Let me get out my scorecard. We had so many people in the church, so many new members, baptisms, nothing that happened the week before or after that belonged on the scorecard.
Jesus did not pray for conversions, new members, buildings, or institutions. Jesus prayed for his disciples, and not just for them, but for all who came after them, and that includes you and me.
Jesus did not use his time on earth building an institution; he spent his time eating with them, healing them, and drawing the apostates back into the flock. After his resurrection, he spent his time on earth showing them how to be one by caring for and loving one another. He created a new culture, a movement that religious leaders believed to be sacred.
Jesus must have known if the church leaders of the day had difficulty dealing with that those who would follow did too.
Jesus' prayer hangs in the border area between earth and heaven, between past time and present and future time.
When Jesus says, "I pray that they will be one, Father, as you are in me and I am in you. I pray that they are in us too, so that the world will believe that you sent me. "
(John 17:21 CEB)
Jesus does not pray that we will all get along, he does not pray that all our differences will be eliminated, but he prays for our unity. That the world will notice this movement of a church that is not bound by institutions, doctrines, walls, programs, or our styles of worship.
He prays that we will work with him and God and our community [world].
John Wesley, who founded the Methodist movement, said, "The world is my church".
He prays that our unity, despite our differences, will be the reconciliation of all things. That – WE, the Church – can learn to love one another and to see humanity – children of God – in one another, even if we disagree on everything else.
Rethink the church?
The church is meant to be a movement of people who work together with God and the community, whether we agree with it or not, whether we share the same policy or doctrine or not.
Unity is not our own work. It is God's purpose that the church be co-workers who serve the COMMUNITY collectively.