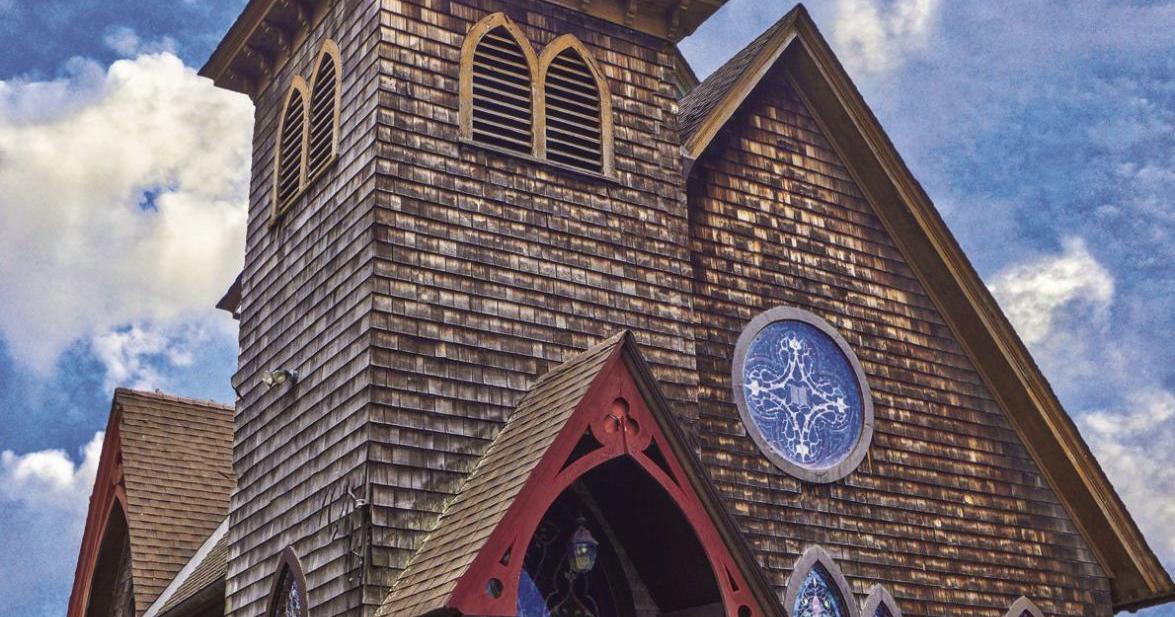 Parish Church Announcements | Community news
ALVERDA – The Christian Church of Alverda will meet for service on Sunday from 9:50 a.m. to 10:50 a.m.
Join our church as we share this most joyful time. It is important to have a speaking acquaintance with God, but we also need a time of worship and service to His cause.
Communion is served; Prayer requests and praise for answered prayers are heeded; and music and fellowship are an important part of worship.
Pastor Travis Trimble will bring the morning message.
The public is invited to join us for worship, fellowship, and participation.
For more information, call (724) 549-4358.
BLAIRSVILLE – United Presbyterian Church, 137 N. Walnut St., will hold an internal and online service on Sunday, the fourth Sunday of Advent, at 11 a.m.
Scriptures are Micah 5: 2-5 and Luke 1: 39-55. The choir choir and the bell choir will share the sounds of the season.
Live stream access is available at www.r-church.com and on the Church's Facebook page.
Sunday school takes place at 9:45 a.m.
Christ Episcopal Church, 902 Philadelphia St., will offer Holy Communion on Sundays at 8:00 am and 10:30 am. The service at 10.30 a.m. will also be broadcast live on www.facebook.com/christ churchindiana.
Church information is available at www.loc8nearme.com/pennsylvania/indiana/christ-episcopal- Church / 6408255 /.
Crete Presbyterian Church, 25 Brady Road, Indiana, will meet for worship with Rev. Katie Ward Stear on the fourth Sunday of Advent at 11 a.m.
The scriptures are from Luke 1 and Isaiah 35, and the sermon is entitled "The Path in the Manger." Communion is served.
Lily Carone and the choir provide special music.
Sunday school is at 9:45 a.m.
HOMER CITY – Homer City United Presbyterian Church, 40 E. Elm St., holds services on Sundays at 11 a.m.
We cordially invite you to join us in praising the Lord for all that he has done for us.
INDIANA – Grace United Methodist Church, 50 S. 7th St., will serve services on Sunday at 9 am and 11 am.
This is the fourth Sunday in Advent when we light the Advent candle of love.
Pastor Bill's message for both services is "Emmanuel, God with us," with scriptures from John 1: 1-5.
The 11am contemporary worship music will be conducted by Pastor Will Pinos, and the set lists are "O Come All Ye Faithful / We Adore You", "Your Love Never Fails", "What a Beautiful Name" and "Hark the Herald". Angels sing / King of Heaven. "
The children's church is available during services and the kindergarten is open all morning. A Sunday school for children, young people and adults takes place at 10:10 am between the services
MARION CENTER – Presbyterian Church of Marion Center, 206 High St., will service at 10:30 am on Sunday.
The title of the sermon is "That 'I Will Embrace' God" with scriptures from Jeremiah 31: 31-34 and Matthew 2: 1-11. Pastor Bob Santos will preach.
MARION CENTER – Marion Center The first United Methodist Church will hold a service on Sunday at 9:30 am. Take part in our Advent series: Underdogs and Outsiders. Pastor Erica will deliver a message entitled "Bathsheba: The King and I".
The scriptures are 2 Samuel 11: 1-13.
SHELOCTA – Shelocta Community Presbyterian Church, 182, S. Ridge Road, welcomes everyone to attend the 10am Sunday service. The Sunday message focuses on love (with fellowship).
Services are personal and also live on Zoom. Those interested in Zoom should contact the church office at (724) 354-2352 for details.
Calvary Bible Church members invite the congregation to their Sunday services.
A Christmas program takes place at 11 a.m. Pastor John Traxler will deliver the message "A Glorious Message". Sunday school is at 10 a.m., with an emphasis on Galatians 4: 1-6. At 6 p.m. there will be a candlelight service with the message "Light for the world". For more information, call (814) 743-5448. The church is located at 2712 Pinevale Road, between East Run and Rochester Mills.
The Pine Grove Community Choir will perform its Christmas Cantata at the Pine Grove Church of God on Saturday at 7pm.
BLAIRSVILLE – Hebron Lutheran Church, 125 N. Liberty Street, and Rev. John Smaligo invite the public to join us for the "Legend of the Candy Cane" on Sunday at 10:45 am.
Not only will you hear the legend of the candy cane, but also the tale of the Christmas story and the visit of the Holy Family.
Please join us in this special service and lecture by the children, youth and others of the Church. Hebron wants to share this wonderful story with all of you.
Sunday school for children / adults
BLAIRSVILLE – The Hebron Lutheran Church, 125 N. Liberty St., continues to host its online Sunday School for children.
This course is published every Sunday morning by Rev. John Smaligo and can be viewed anytime after 9am. Prepare for some wonderful songs with Charlotte Robertson every last Sunday of the month. This can be viewed on the Hebron Lutheran Church's Facebook page. You don't have to be a kid to appreciate weekly classes. Please join us.
In addition, the Sunday school class for adults meets every Sunday at 9:30 a.m. in Hebron
The focus is on a video series "The Chosen". Season 1 digs deeper into the backstories and context of the people and events of the Gospels, introducing Simon Peter, Nicodemus, Mary Magdalene, Matthew and Jesus in ways never before seen in a movie. We hope to see you there.
Grit Guys Advent Sessions
The Christian Witness has sponsored a meeting for men in the greater Indiana area in recent years with his media services on radio station WDAD and on FM radio on WMUG-FM. These sessions are scheduled for both Lent and Advent and will have local leaders as speakers.
The Grit Guys meetings for the upcoming Advent season will continue every Friday in December, including Friday morning December 24th.
All men in the larger Indiana community are invited to attend these important meetings held in the back dining room of Eat'n Park in White Township.
Participants will be greeted with a free cup of coffee at 7:00 a.m. and the program will start at 7:15 a.m. On each of the five Fridays, a different speaker will address the general topic "… get to know you better!".
All men present are dismissed by 8 a.m. to either go to their job or to stay in the restaurant for a "Dutch-Treat" breakfast of their choice.
JD Varner acts as the arranger for these meetings.
The series will end with Jim Geiko on December 24th.
Reservations are not required; come and bring a friend.
Longest Night / Blue Christmas Services
BLAIRSVILLE – Hebron Lutheran Church, 125 N. Liberty St., will host a Longest Night Blue Christmas service on Tuesday, which will only be online and not in person. Reverend John Smaligo will present this service at 7:00 p.m. via Facebook Live on the Hebron Lutheran Facebook page and it will also be available for viewing in the following days.
This service is important to many people. It recognizes that Christmas for many is a time associated with gatherings of family and friends, smiles and laughter, and moments of joy. For others, however, the Christmas season brings times of sadness, sorrow, grief, sickness, job loss, life changes and times of despair and darkness. Those who will benefit from this service are invited to watch this Blue Christmas service as we join forces and discover that we are not alone on the longest night of the year. The service underscores God's promise to be with us in times of sadness, loneliness, fear, and struggle. We will also hear the words of the prophet Isaiah: Comfort, comfort my people.
Join us in prayer, in music and in silence as we hear the word of God that comes to us as light in our darkness. For more information, call the Church at (724) 459-8920 or visit the Church's website at www.hebronlutheran.com.
Grace United Methodist Church, 50 S. 7th St., Indiana, will hold its annual Longest Night Service on Tuesday at 7:00 p.m. It's the winter solstice, but it means so much more to those of us who mourn the way life used to be. This night allows us to express our longing for something better. It is a night to "just be" whoever you are and then see the Christ child's hope, even in the midst of the turmoil. We hope you can join us for this special service.
PENN RUN – The Penn Run Church of the Brethren is hosting a pasta buffet at the Penn Run Christian Outreach Center on Saturday, January 8th from 4pm to 7pm. Note that this is the second Saturday of the month due to the New Year holidays. Call the church at (724) 463-0420.