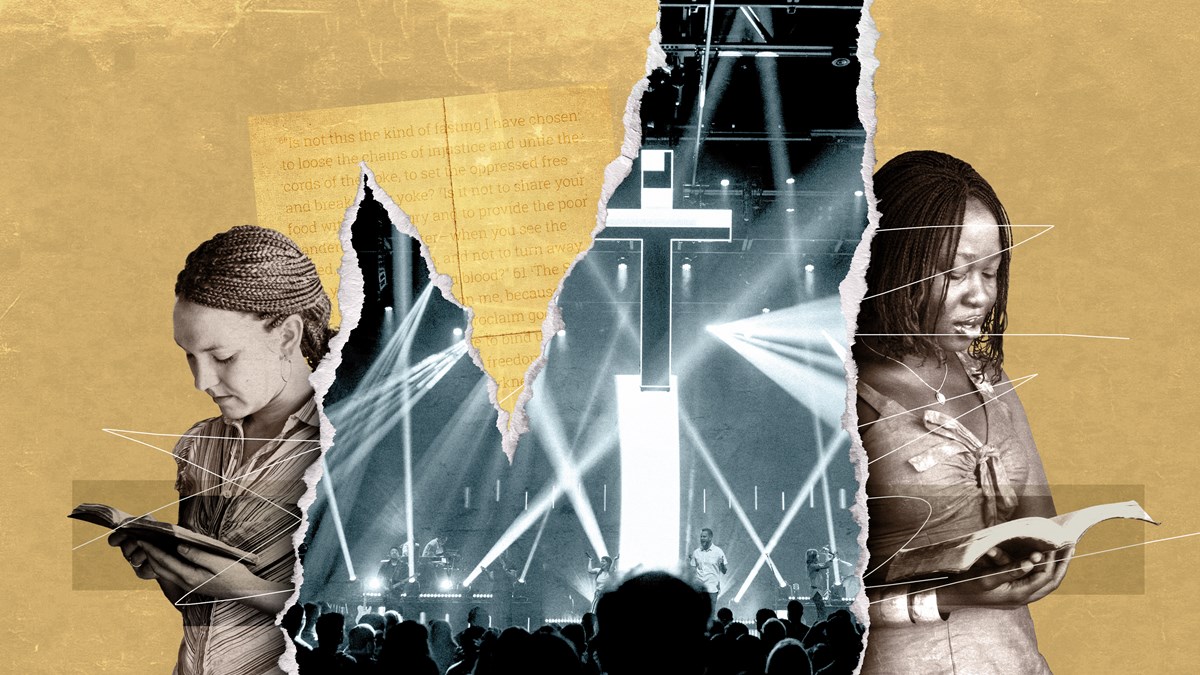 Our church budget is not earmarked for building a state-of-the-art sanctuary
As we read the gospels, it is clear on every page that Jesus felt deep compassion for people who were suffering. He always tried to cater to both their physical and spiritual needs. This was even evident in Isaiah's prophecy of his coming:
The Spirit of the Sovereign Lord is upon me because the Lord has anointed me to preach good news to the poor. He has sent me to bind up the broken hearts, to proclaim freedom to the captives and deliverance from the darkness to the captives. (Isa. 61:1)
In Isaiah 58 we can see God's heart with unique clarity. God speaks with rejection of religious acts that do not come from a heart that loves God above all else and loves neighbor as self.
"Is not this the kind of fast I have chosen: to loosen the chains of injustice and untie the ropes of the yoke, to deliver the oppressed and to break every yoke? Is it not to share your food with the hungry, and to give shelter to the poor wayfarer—when you see the naked, to clothe them, and not to turn away from your own flesh and blood?" (verses 6-7)
Jesus preached repentance, opened up a new level of interpretation of the Old Testament, and proclaimed the good news of salvation. He also preached care and attention to those in need, healing the sick, and feeding the hungry (Luke 10:25-37; Mark 6:30-44; Mark 8:1-9; John 5:1-18; Mt. 8:1-4).
Jesus even said that those who do not perform these deeds will not inherit the kingdom of heaven (Mt 25:35-46).
This essay does not attempt to compare the arguments supporting a purely social or a purely theological vision of the gospel. Instead, it is assumed that the world church has reached some general agreement on the two-dimensional nature of the gospel. As Rene Padilla's legacy demonstrated through the integral mission model, social action and evangelism are like "the two wings of an airplane."
The gospel lacks depth when presented only in words and without evidence of God's power working in His church, transforming it and leading it to perform acts that demonstrate Christ's love in tangible ways.
However, I have seen too many times our churches relegate compassion for fellowship to second place.
For decades our ministers and ministers have taught that churches exist solely to send souls to heaven, forgetting that Scripture affirms that God in Christ has reconciled all things to himself (Col. 1:20). This theological bias, combined with a general lack of passion for the gospel, has turned many churches into self-centered institutions that strive for little more than survival.
Following this logic, the vast majority of churches prioritize internal spending that is seen as necessary to increase the comfort and growth of the church—paying salaries, rent, ongoing expenses, etc. Churches with larger resources even prioritize spending on luxury goods Priority Most people in the world – and even many of their own parishioners – do not even dream of air conditioning, large LCD screens, sophisticated sound systems, tablets on stage or a coffee lounge with leather sofas.
In these churches, the logic that has deeply permeated their internal structure is that these issues have priority. Consequently, communities will only consider using these resources for social purposes or to meet the needs of the immediate community when there is a surplus.
As a pastor in a rural area of ​​Latin America, I have been exploring different church settings and contexts for more than two decades. I often find believers weary and fed up with the same bland practices their churches have fallen into, and institutional bureaucracies that limit the spread of the gospel within the church itself.
In various churches and regions I have come across stories where initiatives seeking greater church influence in their immediate area have been stifled under pressure from denominational hierarchy or politics or the way the church has been functioning since its emergence.
While it is true that many of these church leaders are aware of the gospel call to mission and social action, the sad truth is that most prefer to maintain the status quo and not stir the pot with practices who throw the church off track his comfort zone.
So who can catalyze the transformation in our churches through the gospel?
I can testify that often it is the church members, those who do not necessarily have a degree in theological studies or enjoy the privileges of leadership. Mean and humble people who have managed to internalize the mission that Jesus Christ entrusted to his Church and who, without complexes or fears, are willing to respond to the call and make their own communities mission fields.
I have to say that in the time I have been working in the mission field, despite the worries, I have also enjoyed seeing and being part of ministries that have managed to initiate effective change and organically become one Expressions of love and have developed love of service to their communities.
Countless times, at the end of a conference or a talk, women and men have come up to me with tears in their eyes and said, "What you say has always been in my heart. I have repeatedly told my pastors to shelter the homeless in the empty church buildings, and their reply is always, 'That's not what the church building is for.' So I decided to put them in my garage."
In Nicaragua, a couple asked many times for the support of their church to organize a local mission to feed the elderly homeless, but the pastor's response was, "First things first. We must first allocate our budget for church salaries and expenses. There are never enough resources for the poor."
After receiving this answer, they decided to leave this church and start an amazing mission church where they feed children, elderly, teenage women and street people. The church also developed a system to produce its own resources.
If this couple had remained in this church, with resources marked before they arrived, their call to mission would have died, or worse, as is happening in thousands of churches, they might have suppressed their calling for fear of turning against themselves "God's Calling Servant," a title used in certain churches exclusively to refer to leaders and pastors.
In the Bible we find many examples of how every follower of Christ can be led by God to initiate a small change, a spark that the Spirit of God can use and increase for his glory. Think of the four who brought the paralyzed man to Jesus' feet (Mark 2:1-12) or the little boy who offered the fish and the loaves for the miracle of multiplication (John 6:1-15).
In many churches I have seen men and women rising up who no longer bore the burden of their calling to the helpless, who had the courage to obey God rather than men, and who, filled with the Holy Spirit, built their church outside the church buildings and were the hands of Jesus in the wounds of the most needy.
It seems to me that this paradigm and model – as old as the church itself – should inspire and guide the churches to be the light of Christ in their communities. Perhaps the early church had the greatest impact in church history precisely because its members depended solely on the guidance and power of the Holy Spirit and did not struggle to preserve man-made institutions or practices.
In the community where I serve today, the Comunidad Cristiana Shalom in rural Costa Rica, much of what is happening today has come from the initiative of hundreds of volunteers live out the gospel. Many of us come from churches where we have been told that the job of the church is only to spread the gospel of salvation, not to serve the fellowship. In many cases, the longing for such interaction with the community has been interpreted as a search for "friendship with the world".
The Lord has called us to be a different church where we do not see the temple as an end in itself. From the beginning we have tried to show that Christ lives in us through our service to others, and we have made ourselves known in the community by collecting garbage and cleaning rivers. Today we work with the elderly and with abused and homeless people. The Lord was the one who united us and today we are a diverse group made up of people from vastly different backgrounds but who share a commitment to fulfill the Lord's call to embody Christ in the community.
We church leaders must always have an open ear to listen to the missionary passions of the parishioners of the churches we serve. Sometimes we forget that in many cases it is the call that the Holy Spirit has placed in their hearts. We need to listen to those voices and prayerfully open all the doors for the development and growth of all those gospel ideas and opportunities.
I am afraid that if evangelical churches do not leave their comfort zone to embody the gospel they preach, they will end up becoming mere monuments, as has already happened to the church in various contexts and moments in history. Jesus said, "You are the salt of the earth. But if the salt loses its saltiness, how can it be made salty again? It is no longer fit for anything except to be thrown out and trampled underfoot" (Mt 5:13).
May our role be to become channels for community transformation through ordinary men and women empowered by the Holy Spirit.
If we don't, many will remain in their cathedrals of tasteless salt while you find across the sidewalk a follower of Christ tirelessly preaching the gospel using only a towel and bowl of water.
Roy Soto holds a bachelor's degree in theology and is pastor of the Iglesia Comunidad Cristiana Shalom in Costa Rica.