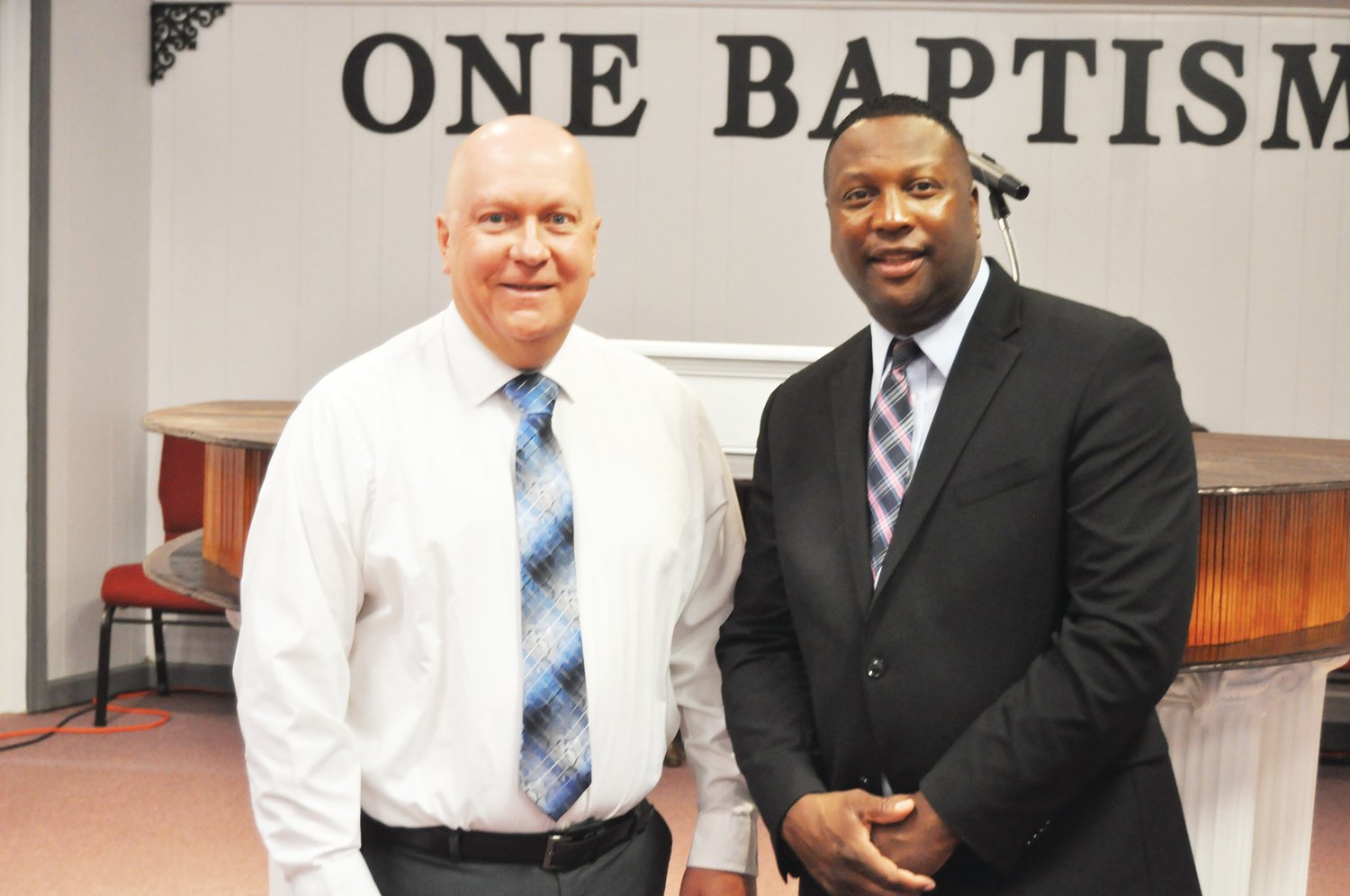 One Way inaugurates new parish hall
Tina McGrady | [email protected]
Pastor Steven Lee continues his late father's mission in a new home.
Lee is a son of longtime apostolic pastor and advocate for the church, Bishop Clarence Lee, who died in May. Lee and members of the One Way Pentecostal Apostolic Church recently celebrated the dedication of their new home at 711 Curtis St.
Celebrations on August 26 also included Lee receiving the title of bishop—like his father, who organized the church in 1987.
The service included comments of praise and worship and congratulatory comments from family members and other church officials, as well as Crawfordsville Mayor Todd Barton and Deputy Police Commissioner Bob Rivers.
"First and foremost, I want to say congratulations," Barton said. "When a church grows beyond its institution, something is going right."
In 2020, after years of downtown worship at a former Wesleyan church on South Green Street, the church purchased the former Milligan Memorial Presbyterian Church on Mill Street. They soon grew again and bought the former Church of God building on Curtis Street.
The mayor thanked the community for being a beacon and beacon of hope in the community.
"Our nation, our world, our community faces challenges, every community faces challenges, and every person in our community fights battles every day … but you make a difference in people's lives," he said.
Barton praised Lee for carrying on his father's legacy.
"A church isn't made great by its buildings or even its leaders, a church is made great by its people, and what you're doing here makes our church a great place," Barton said.
Raised in the Lee family, Rivers witnessed firsthand their dedication to their faith and community.
"You've done a lot of good for this church and what a testament to Pastor Steve and what he's doing … growing out of your church just shows what he and his family have done and continue to do for this church."
Lee and his wife, Tamara, serve the local church, which totals about 100 members. They are assisted by Assistant Pastor Marcus Ellis and his wife Sharon, and several assistant pastors and ministers who make up the worship team.
Worship services are held on Wednesdays at 7 p.m. and Sundays at 2 p.m. For more information, visit the church's Facebook page.