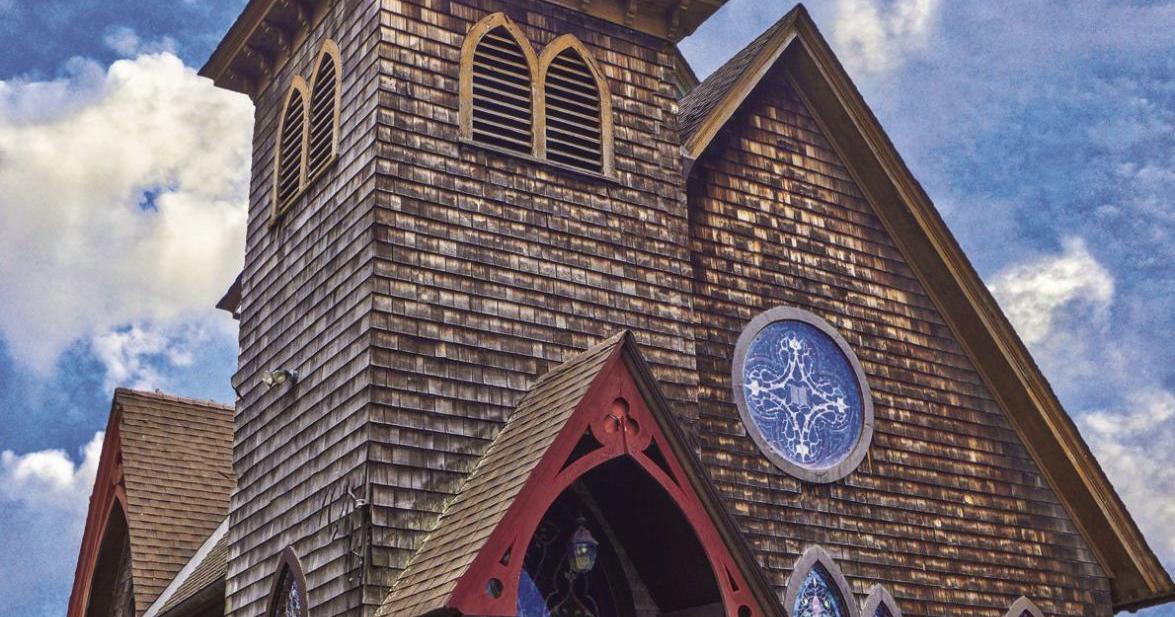 Notices from the parish church community news
ALVERDA – The Alverda Christian Church will meet for worship on Sunday from 9:50 a.m. to 10:50 a.m.
Discover or rediscover with us the privilege and joy of church attendance and worship. Together we can strengthen our faith; have a greater impact on our families, our community and our country. assemble; Let's help bring about change.
Music, communion, prayer requests, worship and fellowship are important parts of the service. Pastor Travis Trimble will deliver the morning message.
For more information, call (724) 549-4358.
BLAIRSVILLE — United Presbyterian Church, 137 N. Walnut St., will hold home and online worship with Rev. Timothy Monroe Sunday at 11 a.m.
Scriptures are Jeremiah 1:4-10 and Luke 4:21-30.
Livestream access is available at www.r-church.com and through the Church Facebook page.
Sunday school classes are at 9:45 am
Calvary Presbyterian Church, 695 School St., Indiana, will hold its annual congregational meeting Sunday at 9:30 a.m. A continental breakfast is served.
Rev. David Hanna's sermon, "More than Belonging," based on Luke 6:12-16, begins at 11:00 am. The organ and the choir provide music.
All are welcome in person, mask wearing is strongly encouraged, and the service will be live online at calvarychurchpa.com.
Christ Episcopal Church, 902 Philadelphia St., offers Holy Communion on Sundays at 8:00 a.m. and 10:30 a.m
CLYMER – First Presbyterian Church of Clymer, 415 Sixth St., welcomes the public to pray with us on Sundays at 10:30 am with Rev. Michelle Worzbyt.
This week's sermon is titled "I am only…" The scripture is Jeremiah 1:4-10.
The Crete Presbyterian Church, 25 Brady Road, Indiana, will worship Sunday at 11 am with Elder Jim Irwin.
Scriptures are 1 Corinthians 14:1-5 and Jeremiah 1:4-11, with a presentation titled "Prophets, Apostrophe, Epiphany, Revelation."
Lily Carone and the choir provide special music.
Sunday school meets at 9:45 am
HOMER CITY – Homer City United Methodist Church will hold adult Sunday school at 8:30 a.m. and worship at 9:30 a.m. on Sunday.
This week's sermon, "Come with JOY to Serve the Lord: The Seventh Pillar of Joy—Compassion" is based on Ephesians 4:32 and Lamentations 3:22-23.
HOMER CITY – Homer City United Presbyterian Church, 40 E. Elm St., holds services on Sundays at 11 a.m.
We invite you to join us in praising the Lord for all He has done for us.
INDIANA — Grace United Methodist Church, 50 S. 7th St., will hold services Sunday at 9 a.m. and 11 a.m.
The children's church is available during services and the kindergarten is open all morning.
Sunday school for children, youth and adults between services at 10:10 am. Sunday services are streamed live on Facebook, YouTube and indianagrace.org.
The 9:00 am meeting music will be presented by Mr. Gail Hinton, a former member of Ray Roth and the Country Swingers, a popular Johnstown area band. The music starts at 8:50am and is guaranteed to get you going!
Pastor Bill Blair continues his winter wellness series at both services with a message on "Balance for Wellbeing" using Scriptures from Luke 10:38-42. After the message, Kris Levan will share her testimony on balance.
The 11am contemporary worship music is led by Jonathan Gibbons: "Death Arrested", "Your Love Never Fails", "10,000 Reasons (Bless The Lord)" and "Goodness of God".
So that you are aware of the music/songs planned for the 11am service and can sing along, please note that the lineup can be found weekly on Spotify at this link: https://tinyurl.com/4n57swt7.
The remaining messages in Blair's winter wellness series are: February 6th, Emotional Wellbeing, and February 13th, Relational Wellbeing.
MARION CENTER – Marion Center Presbyterian Church, 206 High St., will worship Sunday at 10:30 am.
The title of the sermon is "Living by the Spirit: Free to Live; Free to Die," using scriptures from Romans 8:1-11. Reverend Jackie Greene will preach.
MARION CENTER – Marion Center First United Methodist Church will have worship service Sunday at 9:30 am.
Join our winter series: Our Favorite Verses. Pastor Erica will deliver a message entitled "My help is from the Lord." The Scripture is 2 Chronicles Psalm 121.
SHELOCTA – Shelocta Community Presbyterian Church, 182 S. Ridge Road, invites everyone to attend the 10 a.m. Sunday service
The Sunday message is "Jesus Says…Be All In."
Worship services are in person and also live on Zoom. Those interested in Zoom must contact the church office at (724) 354-2352 for details.
Calvary Bible Church members invite the congregation to their Sunday services.
Worship service is at 11 a.m. Pastor John Traxler will continue the messages entitled The I Am's of Jesus. This Sunday the message is "I am the good shepherd".
Sunday School is at 10 am, with an emphasis on Joshua 23:1-24:33. At 6 p.m. there will be a prayer meeting and Bible study with the message of sanctification.
January's news will be published on John Traxler's Facebook page.
For more information, call (814) 743-5448. The church is located at 2712 Pinevale Road between East Run and Rochester Mills.
Distribution of the pantry of Zion
The next Zion Lutheran Church food distribution will be on February 19 from 10:00 a.m. to 12:00 p.m. at the church at Sixth Street and Church Street.
On the third Saturday of every month, each pantry family receives a quantity of three bags of groceries.
Participants enter through the glass doors on the Church Street side. After going down the stairs to the Society Hall and getting their food, exit through the red wooden door near the corner of Church Street and Sixth Street.
Registration is not required, but masks are mandatory.