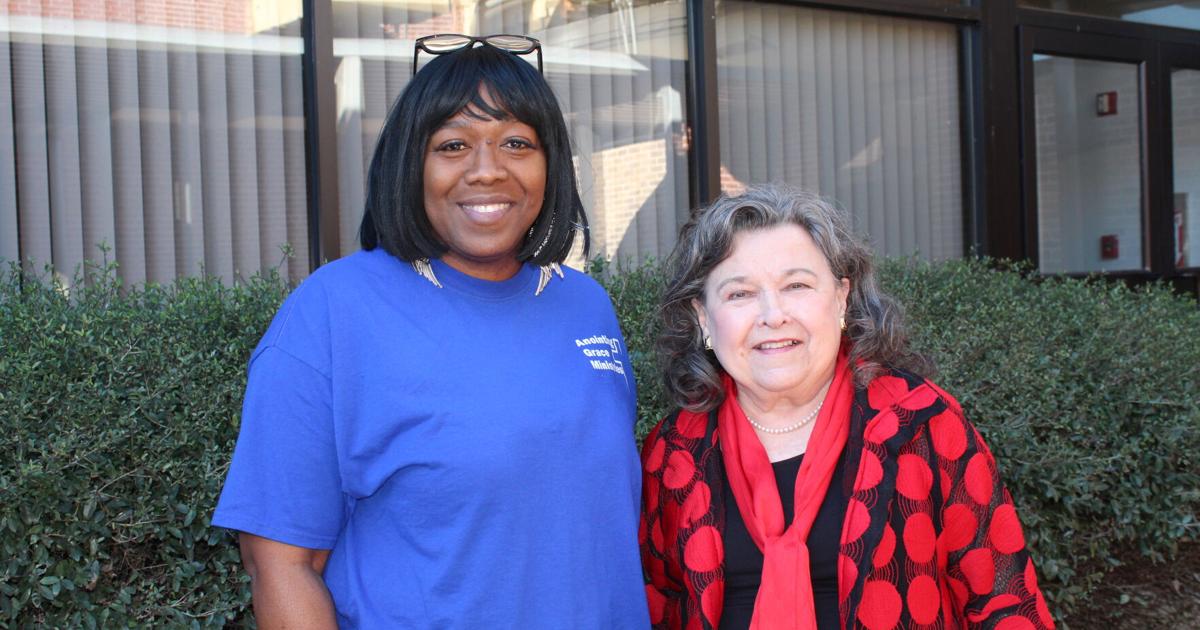 Marshall Church Donates Ice Machine to George Washington Carver Community Center | Messages
Trinity Episcopal Church Outreach Committee members last week donated a new ice machine to the George Washington Carver Community Center at 2302 Holland Street in Marshall.
Director Angelita Jackson, who co-directs the center and its affiliate Anointing Grace Ministries with her husband Kenneth Jackson, said the machine would make a perfect Christmas present for the center.
"It came early on the day of our Christmas party and it really felt like a Christmas present for us here," said Jackson.
Bonnie Strauss, a member of Trinity Episcopal Church and a member of the outreach committee, said the project was a long time coming.
"It was in July when I came here and Kenneth (Jackson) gave us a tour," Strauss told the ice machine. "
Strauss then took the idea to the Church Public Relations Committee, which worked together to secure funding for the new machine that would benefit the community center.
"It really helps, it's so useful to have everything we need right here on the property instead of having to buy tons of ice cream," said Jackson.
In addition to the Christmas party, which Jackson said was the first event that the new ice machine was used, the community center has a number of upcoming events planned that will benefit from having the machine on site.
Jackson said the community center will offer tutoring for local children starting January, as well as some adult education classes and even sewing classes for high school students.
She said the center is still in the middle of a complete renovation and will hopefully offer a wide range of services and courses to the community in Marshall and beyond.
"We're just so grateful that God continues to provide for us," said Jackson. "We just keep going and when something happens we always get what we need to keep going and that's a miracle."