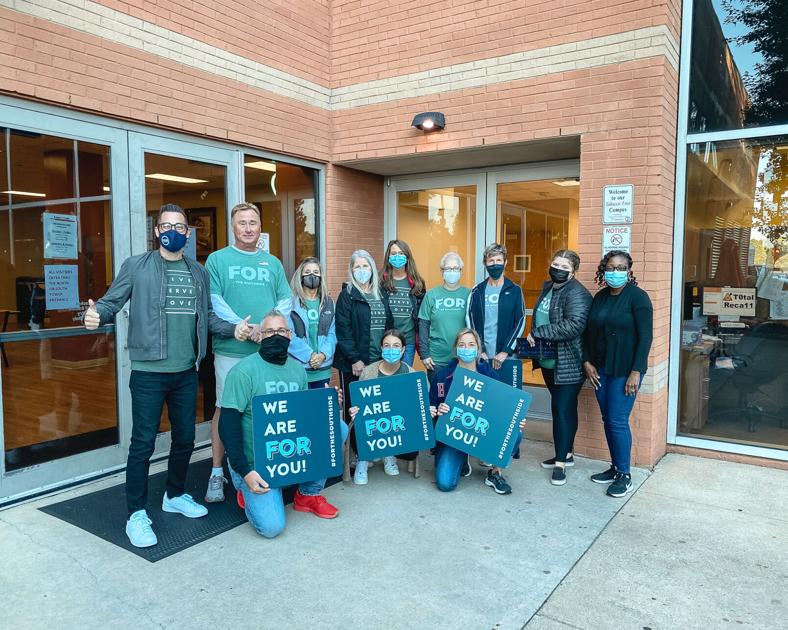 Local church works with Piedmontese leadership to raise staff morale | news
STOCKBRIDGE – Southside Church, located on Eagle's Landing Parkway behind Umi's Japanese Steakhouse in Stockbridge, recently showed its support for the health care workers at Piedmont Henry Hospital by donating money to feed the staff and provide them with a hot breakfast serve.
Senior Pastor Tim Rives, along with two other Southside staff, presented the donation check to the hospital on August 24th. 23. From 6:00 a.m. to 8:00 a.m., Rives and 10 Church volunteers, in addition to the hospital leadership team, served pancakes, eggs, bacon, and sausages to 1,100 workers who got on and off their shifts.
"The people who volunteered were there for over two hours and I think they never stopped smiling or feeling like they were having no effect," said Rives.
Due to the continued financial generosity of church goers, Southside sponsored this initiative for the hospital, which is tense under the conditions caused by the COVID-19 pandemic.
"The people who work in the hospital are the Southside – they are our neighbors and friends, and they take care of us. They've had a really tough season and that's exactly what we're doing: we come for our neighbors on the Southside when they go through a lot and need some encouragement, "Rives said.
"When the COVID-19 pandemic began, the community stood behind our employees and supported them with cards, signs, prayers and donations of snacks and meals. I think everyone has developed levels of exhaustion over time as we experienced several more surges, "said Lily Henson, MD, CEO of Piedmont Henry. "During the fourth climb, when it looked like we were being challenged the most, there was another wave of support. The Southside Church donation and their presence at the breakfast event could not have come at a better time. It showed our staff that the community was still behind them and appreciated everything they had done during the pandemic. "
The Church is committed to cultivating a community of people, partners, and community organizations that are for the Southside of Atlanta, and resolves to invest its resources in ways that matter to the people who live here.
"It's one thing to feel bad about something that's going on; it's another thing to intervene in the situation and do something for others, "said Rives. "As a church, we always knew that we wanted to be more than a word on a wall or a T-shirt. We want to go to places to serve people and give them God's love even if they haven't asked for it. We heard the need and instead of standing at a distance; We wanted to show our neighbors in Piedmont that we are there for them. "
Southside Church is a non-denominational church that works in strategic partnership with North Point Ministries in Alpharetta.