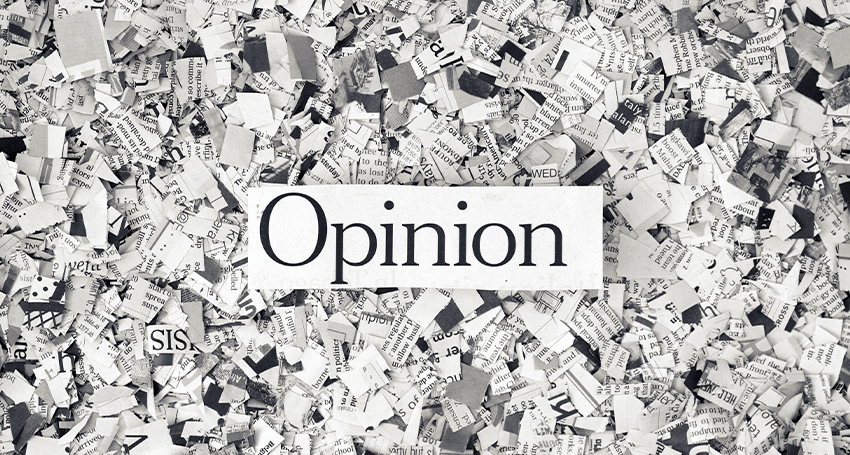 Letter: bus. Dismantling 51 lanes is bad for business
Editor's note: The December 2021 resolution of the Portage Co. board of directors was to "strongly disagree" with the city over the bus, not to blame. 51 proposed plans. Also, a "road diet" is not two lanes, but rather one lane in each direction with a middle turn lane.
To the editor
Vote yes in the August 9th referendum on the Stevens Point road projects
The Stevens Point City Council has approved a change from a four lane street to a two lane street with a middle turning lane at Church Street and Division Street (Business 51). This reduction in the number of lanes is called road dieting. The street diet will have an irreversible impact on Stevens Point for up to 50 years. The August 9 road project referendum is needed to get Business 51 a four-lane road.
A yes vote in the August 9 road project referendum is necessary for the following reasons:
Business 51 will be uncertain.
The Portage County Sheriff has expressed concern that the street diet will make Business 51 less safe and severely limit the ability of law enforcement and emergency vehicles to drive on Business 51. The Portage County board of directors officially reprimanded the City of Stevens Point late last year, citing safety concerns over the Business 51 redevelopment project.
The street diet can make Business 51 unsafe for all modes of transportation. In California, there was a .8 mile stretch of road that had a road diet. The street diet led to an 18 percent increase in car accidents and a 48 percent increase in traffic-related injuries.
Michigan State University analyzed the impact of road diets from four lanes to three lanes at 24 Michigan road diet projects. This study shows that a shift from four to three lanes leads to a significant increase in traffic delays on roads with more than 10,000 average daily traffic. Business 51 has up to 13,700 cars per day. This Michigan State study also shows that the street diet has not made the 24 streets safer. In Oregon, the city of Portland planned a street diet to add three minutes to commute times.
The traffic delays will force motorists to choose alternate roads (like Minnesota, Michigan Avenue and Water Street) because nobody wants unnecessary traffic delays. These side streets will no longer be safe with the increase in traffic on roads not designed for additional traffic. Business 51 is currently designed as a thoroughfare allowing citizens to drive through Stevens Point and Plover by car.
The road diet on Business 51 includes bike lanes. Business 51 has up to 13,700 cars per day, so cycling on a road with this traffic creates unsafe conditions for cyclists. Cyclists can instead use the existing sidewalks to ride their bikes on Business 51, protecting cyclists from automobile traffic. In 2021, the Minnesota Department of Transportation, in an article titled Minnesota's Best Practices for Pedestrian and Bicycle Safety, concluded that bike lanes are likely to be comfortable for cyclists of all ages when traffic volumes are fewer than 6,000 vehicles per day. Therefore it is unlikely that cyclists will use the cycle lanes on Church Street as the street feeding project goes ahead as there are up to 13,700 cars a day on Church Street, however the cyclists riding their bikes on Church Street will be due which is exposed to a significant risk of traffic on the road.
Businesses will close on Business 51 and taxes will rise.
The street diet will result in business closures and a reduction in property values. In Los Angeles, the Road Diet project on the 0.8-mile stretch of the Mar Vista neighborhood resulted in 21 businesses closing within 17 months of the Road Diet project's completion. Mar Vista's street diet was so detrimental to the area that Los Angeles decided to restore the street to its former number of lanes. Stevens Point should not take such a risk to have such an adverse impact on the business world.
In an article in New Geography justified "When it comes to road dieting, small businesses are the biggest losers," There are several examples of cities where businesses have closed shortly after going on a street diet. Motorists try to avoid traffic jams, and car traffic has to find alternative roads to continue on.
Motorists may choose to take routes through residential areas. Average daily traffic numbers are an important determinant when businesses are deciding on a location. There are numerous companies that view properties located on the Business 51 corridor as less valuable when average daily traffic decreases.
A reduction in real estate values ​​will ultimately result in a reduction in property tax revenue for the city, and in order for the city to recoup that tax revenue, the city must increase property taxes on the rest of the taxpayers. This street is called Business 51 for a reason, this area is meant to be a business corridor but may become a business wasteland if there is no referendum vote.
Scott Beduhn, director of public works at Stevens Point, said keeping Business 51 four lanes instead of two lanes would save taxpayers $6.9 million.
Impact of a $1 million road project requiring taxpayer approval.
The Aug. 9 referendum requires the City of Stevens Point to seek taxpayer approval only if the road project costs the City of Stevens Point more than $1 million. In the past nine years, there have only been seven Stevens Point road projects that have cost the city more than $1 million. The city receives the bulk of state and federal funding for road projects, and with the federal government's new road infrastructure law, the city is getting even more funding. For the avoidance of doubt, this means that a Stevens Point road project that costs $5 million and gives the city $4.5 million in federal funding won't need taxpayer approval.
Stevens Point urban planners work on street project plans for several years before beginning any street construction projects. The need for public approval for projects is not delayed as city planners consider the need for public approval in the limited situations where such approval is required.
Finally, it is important that the citizens of Stevens Point vote yes in the August 9 referendum on the road project. A yes vote is urgently needed to prevent the redesign of Business 51. Reducing Business 51 to two lanes plus turning lanes and bike lanes will make the road less safe if the road maintains the same volume of traffic.
The reality is that motorists are more likely to seek less safe alternative roads, increasing the likelihood of pedestrian and vehicle accidents on these roads; As a result, fewer cars will pass the big companies on the Business 51 corridor and this will create potential business waste.
Joe Fonti
Stevens point
Read our guidelines for open letters here.