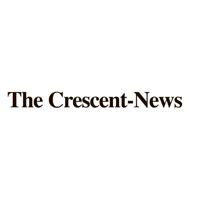 Land Bank Board discusses land cleanup | local news
The Defiance County Land Bank Board of Directors discussed several matters related to a new land reclamation program during its monthly meeting Monday afternoon.
The land bank also discussed the former SK Hand Tool Corp. site. along Hopkins Street and decided to purchase the property for $40,000 from a Southern Ohio contractor who had been promised the property in exchange for a full cleanup (see related story, page A1). .
Like all counties throughout Ohio, Defiance County has received $1.5 million from the state to rehabilitate derelict and/or abandoned lots. This includes $1 million for former factory sites known as "brownfields" and $500,000 for residential and/or commercial redevelopment.
On the latter, the land bank board was presented with a list of 36 properties that could qualify for the program, 16 of which are in Defiance.
In addition, Michelle Speiser and Steve Coolman of Delaware Township were present to discuss the possibility of reimbursement for the recent demolition of the St. Isadore Rectory in Delaware Bend.
Coolman noted that the church had been denied two previous attempts (in 2019 and 2020) to include the demolition in a suspended circuit program. In the past, district commissioners had allocated a certain amount of money to remove derelict buildings throughout the district.
He noted that the church had to pay $9,200 for vermiculite removal, while the Maumee Valley Planning Organization (MVPO) said it might be recoverable, but not if the project had started.
"We had to get this done," Coolman said of the church's decision to remove the home, noting that it was infested with rodents while the ceiling collapsed. "We're just representing our case. If we get $5, that's more than before."
Commissioner David Kern said his colleagues needed to discuss the matter before making a final decision. He said they would need legal advice and it could be "at least a month or two before we … have the answer".
Also on Monday, local business owner Rod Rittenhouse also discussed the possibility of using brownfield funds to address problems believed to have originated at a neighboring property on Baltimore Road – the former Zeller plant, which makes vehicle parts made for the aftermarket. The factory closed long ago, with the property containing certain environmental pollutants.
Rittenhouse would love to demolish a ramshackle building on his property, but the concerns above could get him in trouble. He pointed out that Phase I and II environmental studies have already been carried out on the former Zeller site – precursors that are required before any remediation can be undertaken.
MVPO's Christina Deehr said she will look into the matter further.
In other business Monday the board:
• met in an executive session to consider a possible land acquisition. According to Vickie Myers, Treasurer of Defiance County, a land bank board member, the board decided to seek three properties from the county auditor's list of forfeited properties. Two of these will be placed on the demolition program list above.
• discussed the new Land Bank logo to be displayed on signs related to the Bank's attempts to market properties it controls or owns.
• Approved the Treasurer's monthly report.