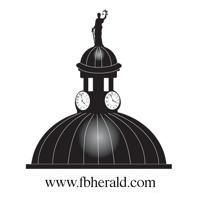 Joy Lutheran Church | community
717 FM 359, Richmond, TX 77406
Office Phone: 281-762-3310
A traditional worship experience led by the Joy Choir, organ, lay liturgists and special music.
Discipleship growth and following Jesus are offered for all ages, from preschool through adults.
A contemporary worship experience led by the Praise Band and lay liturgists, using a variety of contemporary Christian music along with the historic liturgies of the church.
8:00 am: Traditional church organ, choir, traditional liturgy.
10:30 am Contemporary Worship, Worship Band.
Readings this Sunday: February 5, 2022
Shrove Tuesday Pancake Dinner: Tuesday, March 1, 6:30 p.m. Come and enjoy pancakes with us, complete with toppings and prayer.
Our Wednesday service is at 7:30 p.m. in Joy. However, if you are unable to attend the evening service, want to stop by at lunchtime, or don't want to drive at night, you can stop by the church anytime between 11:00 a.m. and 2:00 p.m. Ash Wednesday to receive the imposition of ashes.
You can also do a drive by. Just call ahead and let Pr Randy know!
Wednesday Lenten Soup Dinner and Lenten Services:
Join us every Wednesday night during Lent (from March 9th) at 6pm for homemade soups. Our Fasting Wednesday service will then take place at 7:30 p.m.
Joy Women will conclude our study of Genesis this month, taking a break until after Lent.
Joy's values: loyalty – family – friends – fun
Joy's vision: joy for the world!
Joy's Mission: Called of God, we joyfully reach out to share Jesus Christ with all people through building healthy relationships with God and one another.