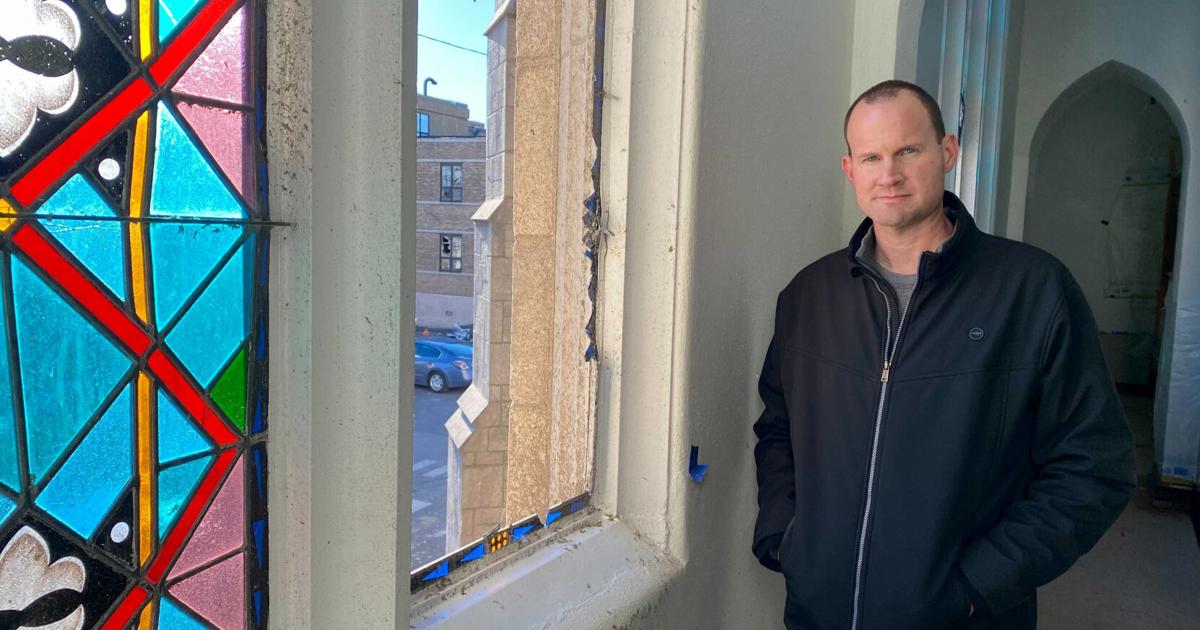 In the wake of the tornado, a church and a pastor turn to God, service | trust
MAYFIELD, Kentucky – After the Rev. Wes Fowler and his family weathered the violent tornado that ravaged their city in a tunnel under their church, they came to blocks of havoc: crackling power lines, heaps of rubble, and cries for help that they couldn't locate in the dark.
Later, safe at home, his daughter had a question that amazed him: "My little girl asked me, 'Why would God allow this?' "Said Fowler, senior pastor at First Baptist Church in Mayfield.
Although he believes God allowed the tornado to happen, he had no answer as to why the western Kentucky church where he was baptized and raised his family was not spared the Friday night storms that Dozens of dead and communities staggered across at least five states.
But he felt he knew what to do next: glorify God in the midst of suffering and serve those in need.
"It is easy to serve the Lord when things are good," said Fowler. "It's harder to serve him in bad times, and I think that's really the case when people see if our beliefs are real, if our beliefs are true."
Although their own church buildings were damaged, First Baptist staff and volunteers mobilized all they could to help survivors meet the aftermath of the disaster and stay afloat – gift cards, food, generators, water, a listening ear, and more more.
Deputy Pastor Blake Schuecraft said church leaders formed three teams after the storm: one to help affected members of the congregation, which number about 350 on Sundays; a second that focused on repairing and cleaning the First Baptist campus; and a third to serve the wider community of approximately 10,000 people and coordinate offers of help.
A Georgia ministry showed up with generators ready to serve coffee to the ward and First Baptist invited them to take their place, Schuecraft said. He has taken offers of help from churches to New York and from individuals in Florida and Illinois: "Some people just load up what they have and bring it here."
Debbie Samples, a member of First Baptist for about 20 years, spent hours on Monday brewing pot after pot of coffee, which was distributed in styrofoam cups to community cleaning teams and to neighbors through the shutdown windows of cars through the devastated downtown area to sneak.
This small consolation was a familiar act of ministry to Samples, often providing meals to the bereaved and needy through one of the Church's ministries. Broken from destruction, Samples wanted to help where she could.
Samples said she was hiding in her basement with more than a dozen family members and neighbors late Friday when the tornado roared through like a freight train.
Fowler also remembered the horror that night when he and his wife were using their bodies to cover their three children in the tunnel, when the ceiling shook violently and covered them in a cloud of dust.
"It probably took … 30 seconds or more. It felt like it took five minutes, "said Fowler. "The children were crying and I verbally told them, 'We'll be fine. We'll be fine. ' … But in my head I thought we couldn't be okay. "