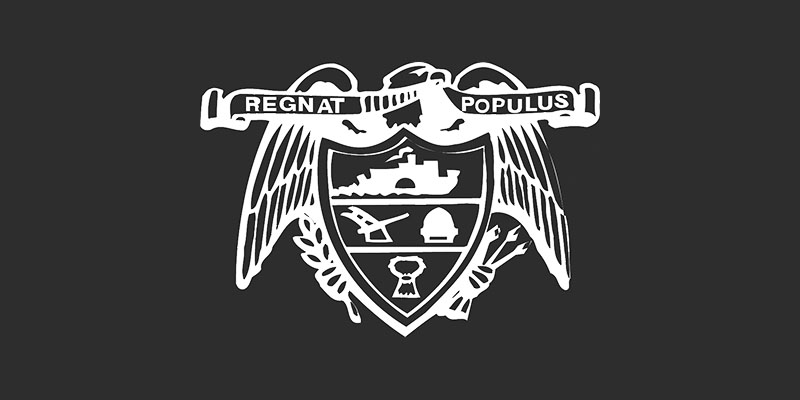 Highlands Methodist is hosting Cookie Walk on December 4th
Washington County
St. Paul's Episcopal Church, Fayetteville, 224 N. East Ave., will display four panels of the 1987 Arkansas AIDS Memorial Quilt in the nave from November 28 to December 3.
A service to commemorate World AIDS Day is scheduled for December 1st at 7.30 p.m.
Information: 442-7373, stpaulsfay.org.
The First Presbyterian Church in Springdale, 100 S. Gutensohn Road, offers Sunday services, both in person and via livestream via YouTube and the church website, starting at 10:30 a.m. with interim pastor, Rev. Ronnie Prevost.
Rev. Moises Chan is the First Presbyterian's ward and director of Ministerio a la Vecindad, a Hispanic Ministry partnership with the Arkansas Presbytery. In partnership with Crowder College, GED courses are offered at church on Mondays, Tuesdays, Thursdays, and Fridays from 6 p.m. to 9 p.m.
When you are going through a difficult time, you do not have to suffer alone. Stephen Ministers are trained caregivers ready to listen, take care of you, and encourage you to pray with and for you, and provide individual Christian care to help you with whatever awaits you. Contact the church office or visit the church website for more information.
After Church Fellowship is Sunday at 11:45 am in the Fellowship Hall. Meet your friends for a cup of coffee and a light snack after the weekly church services.
"Advent: A 2021 Devotional Calendar" is available by calling Church. This annual favorite offers daily devotions as we prepare to celebrate the birth of Christ.
All children between the ages of 5 and 5 are invited to join the children's choir. Laci Hampton is the new director. You will practice at 9:30 a.m. during the Sunday School lesson.
Confirmation class takes place on Sunday at 9:30 a.m. for sixth to eighth grade students. Contact church youth leader Adam Alexander if you would like your child to attend.
The FPC youth group meets on Wednesdays from 6 p.m. to 7.30 p.m. in the youth wing of the church.
Information: 751-2040, fpcspringdale.org.
Benton County
Bella Vista Community Church, 75 E. Lancashire Blvd., has scheduled these Christmas concerts in the Shrine:
December 6 – Bentonville High School Chamber Orchestra, 5:30 p.m.
December 11th – Bella Vista Community Concert Band, 3 p.m.
December 12 – Bella Vista Men's Chorus, 3 p.m.
Visit us on Sundays at 10 a.m. for the service or for these Bible study offers:
Adult Bible Fellowship: Sunday 9 am-9:55 am, McKay Hall.
Bible fellowship for men: Monday 8 a.m. – 9:15 a.m., overflow area.
Koffee Klatch (women's community): 9: 30-11 a.m. Thursday, lower school.
Community Life Groups: Different times and days. Further information is available from the church office.
Information: 855-1126, bvcc.net.
Bella Vista Lutheran Church, 1990 Forest Hills Blvd., will celebrate the season's "Joy Joy Joy" with a concert by the Celebration Choir and Orchestra conducted by Randy Allison at 3:30 pm on December 5th.
A door offer benefits the Bella Vista Courtesy Van. The program is followed by a reception.
Information: 855-0272, bvlutheran.com.
The First Presbyterian Church, Bentonville, 901 NE J St., will host a service in person and online on Sunday at 10:15 am. A mask is compulsory for fully vaccinated people in the church building.
Faith-building opportunities this fall include adult Sunday school at 9:00 am; J Street Kids (K-3rd) and Club 456 (4-6th) from 11:30 am to 1:00 pm; and youth groups (7th-12th) from 4.30 p.m. to 6 p.m.
The FPC Food Pantry is open on Saturday from 9 a.m. to 11 a.m. as a transit. Please bring something (utility bill, etc.) that shows that you are a Benton County resident and the Church will be happy to serve you.
Information: 273-5450, fpcbentonville.org.
The Highland Christian Church at Bella Vista at 1500 Forest Hills Blvd. is planning a Christmas program for Sunday morning, December 12th. It's called "Olde Fashioned Christmas" and is a Christian story that takes place over the holidays.
Church services at 10:30 a.m. on Sundays and Sunday School starts at 9 a.m. in the Fellowship Hall.
Information: 855-2780, highlandchristianchurchbv.org.
The Highlands United Methodist Church at Bella Vista, 371 Glasgow Road, is hosting its 32nd annual Cookie Walk from 8:30 am to 11:00 am. December 4th
The event, which raises funds for charities that support women and children in northwest Arkansas, includes the Cookie Walk, priced at $ 12 per container, plus a candy store, takeaway soups, handicrafts, and a coffee shop.
The organizers warn that both the biscuits and soups tend to sell out well before 11am
Information: 855-2277, humcbv.com.
The Presbyterian Church of Bella Vista, 1880 Forest Hills Blvd., invites anyone seeking comfort, hope, and renewal this holiday season to attend a Blue Christmas service at 3 p.m. on December 14th. Christmas can be a difficult time for many of us.
The church holds services at 10 a.m. on Sundays. Watch the service live on the church website or Facebook.
Information: 855-2390, pcbv.org.
Village Bible Church at Bella Vista, 1591 Forest Hills Blvd., invites you to a good old-fashioned Christmas carol sing-along at 6:30 p.m. on December 10th at Mildred B. Cooper Chapel in Bella Vista. Bring your reading glasses and your singing voice!
The Church is holding a blood drive from 9:00 am to 3:00 pm on December 3.
The VBC Christmas program "Unto Us" starts on December 12th at 10:15 am.
The Oasis Food Pantry will be closed on December 22nd.
Information: 876-5764, villagebibleefc.org.
Send church news to Editor Becca Martin-Brown at [email protected] The editorial deadline is Wednesday noon for publication on Saturday.