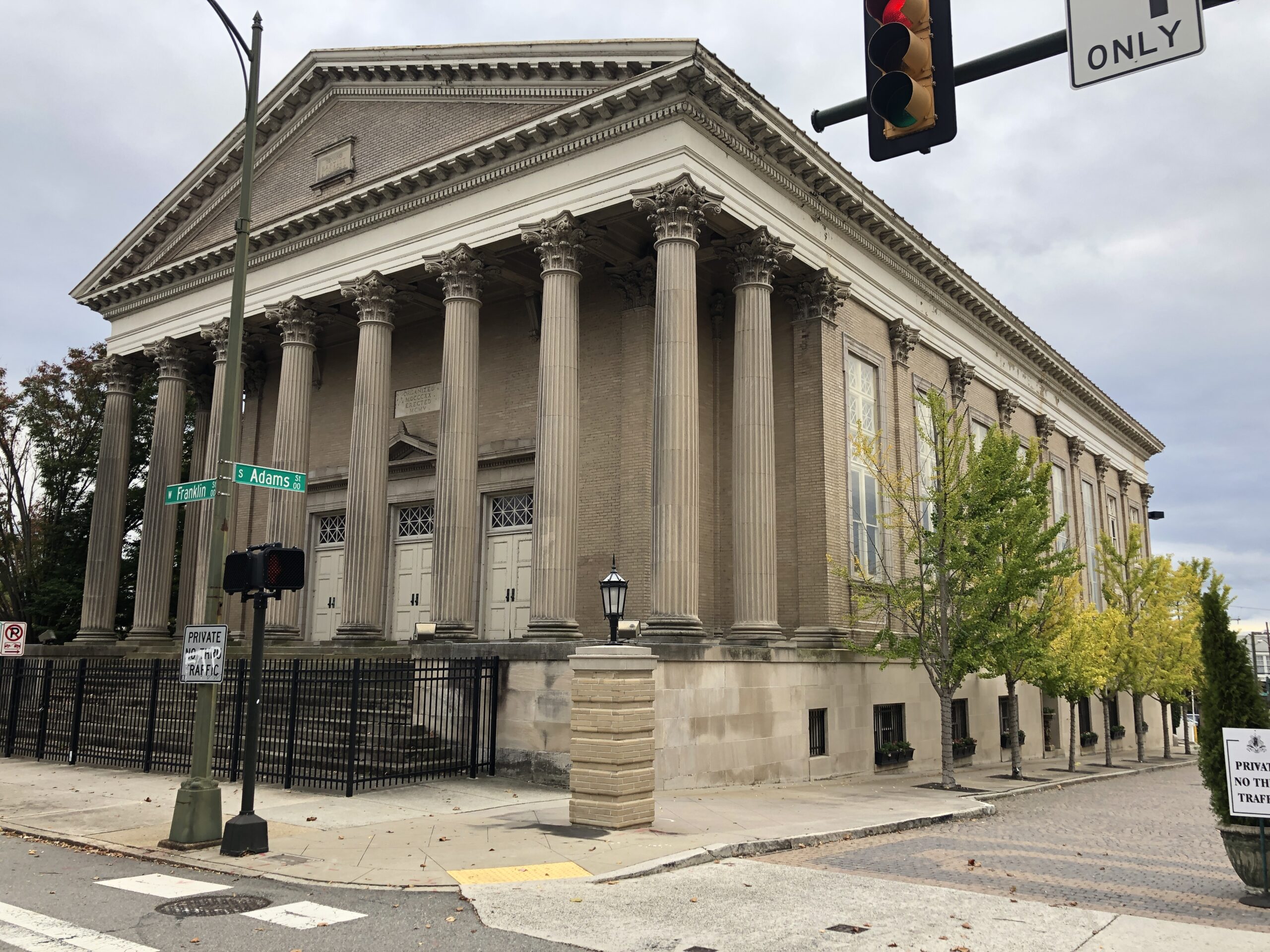 Guest Commentary: An open letter to Mr. William Goodwin
Loading…
Dear Mr Goodwin,
You did Richmond a great favor by saving the Jefferson Hotel. It anchors our most beautiful avenue, beginning at the State Capitol and stretching to Monument Avenue. The lost treasures along Franklin Street – a result of poor planning, shifting tastes and mouthed greed – reinforce the importance of these remaining structures, including the Second Baptist Church building.
The loss of Second Baptist, or any remaining example of architectural excellence within blocks of Capitol Square, will degrade Richmond beyond its city limits. Will you undermine your positive legacy with an enduring act of vandalism?
Here are three good reasons to reconsider tearing down an irreplaceable landmark:
1. Once a building is gone, it's hard to tell its story. From its inception, in 1820, the Second Baptist Church's purpose was to educate. A rare multiracial congregation in antebellum Richmond, she founded Baptist Seminary, which grew into the University of Richmond. As late as the 1960s, UR was still teaching classes and running a library in the landmark Roman temple you're about to tear down. Can't you work with UR, which until recently had a downtown campus? Consider the use to which the VCU has repurposed the Jefferson's old stables. Surely an elegant temple is worth the same consideration.

2. When you bought the Jefferson Hotel and Second Baptist at a foreclosure sale, you knew you were buying in a protected historic district. You are bound by the same rules as any other property owner in a City Old & Historic District. Twice – in 1992 and again in 2022 – the Commission of Architectural Review denied your request to demolish the Second Baptist. But your wealth and power intimidated city officials into giving you free rein. This sets a terrible precedent: different rules for different incomes.

3. The public does not believe that a billionaire will let his property forfeit because it is too expensive to maintain. Or that the restoration is too expensive. Or that he doesn't find a good use for it. Try making a call for proposals and you will be overwhelmed with creative solutions. Obvious uses come to mind: visitor center, auditorium, theater, concert hall, restaurant, brewery, library, museum, or any combination thereof. Combined with historical rehabilitation tax credits, adaptive reuse could give you tax breaks that you probably need.
Complete the job you started with the Jefferson Hotel, Mr. Goodwin. Give people one more reason to visit downtown, to be in awe of a beautiful city, and to admire your civic spirit.