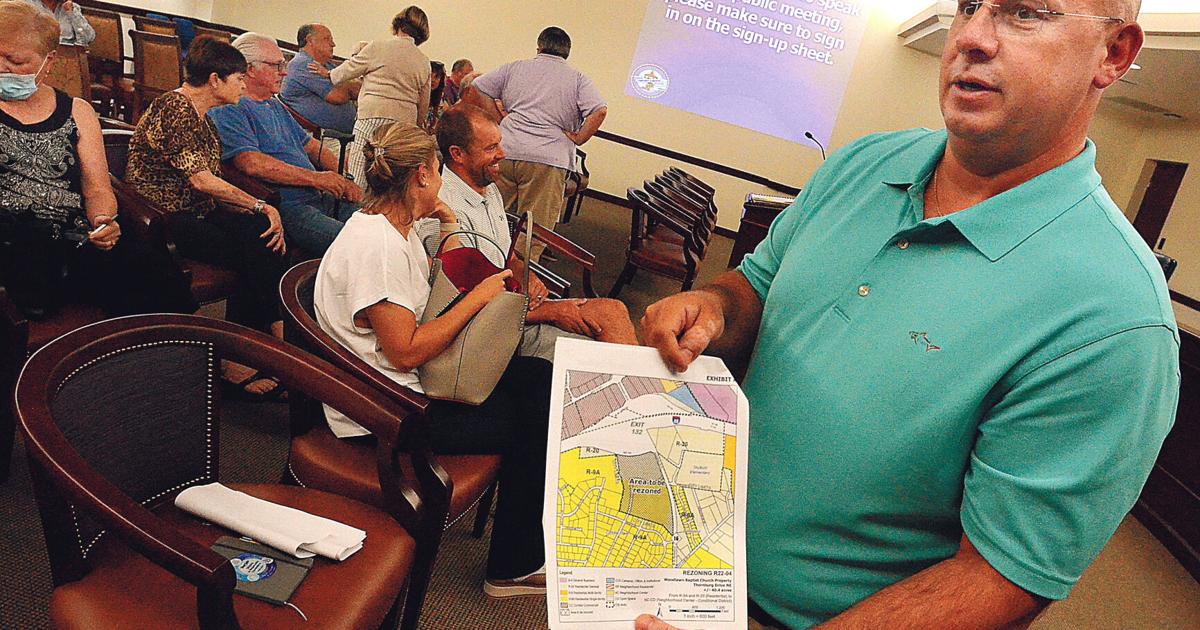 Decision to repurpose more than 150 homes for Conover presented on Tuesday
Local residents concerned about a proposal to repurpose more than 150 homes in Conover will have to wait at least two weeks to know the fate of the land.
The Conover Planning Board, on behalf of the Woodlawn Baptist Church, presented the decision Tuesday on the resubmitted planning application for Redwood Apartment Neighborhoods. The property is located on Thornburg Drive NE.
Redwood made 10 changes to his proposal, including reducing the number of apartments from 158 to 152, changing the closest building to neighboring properties to 90 feet instead of the original 75 feet, and adding a walking trail.
The room housed about 60 people from the community and about 20 voiced their concerns. Traffic issues, noise pollution and the possibility of declining property values ​​were among the issues raised. The planned hiking trail was also questioned.
Barbara Matthews, who lives near the facility, said she believes the communications had failed and explained that Conover residents voiced their standards and expectations in August. She said Redwood addressed the objections, but the changes were minimal.
"No signal has yet to be built to support traffic on Thornburg, particularly in the mornings and afternoons," Matthews said. "There are an estimated 1,500 trips in and out of the development each day and it seems common sense that a signal is needed or we will have police units deployed twice a day to direct traffic."
Although the NC Department of Transportation does not mandate traffic lights, Matthews believes it is reasonable to have one given the high volume of traffic.
"If what we want doesn't align with Redwood's plans, margins, or their bottom line, they may need to move to a different location," Matthews said.
Board member Zan Thompson again recommended a traffic study, which he also proposed when the proposal was first discussed.
The next session is public, but the public hearing portion of the process is closed. Meanwhile, no changes will be made to Redwood's resubmitted proposal.
Board members have the option to approve, reject, or approve with conditions. The proposal is then forwarded to Conover City Council.