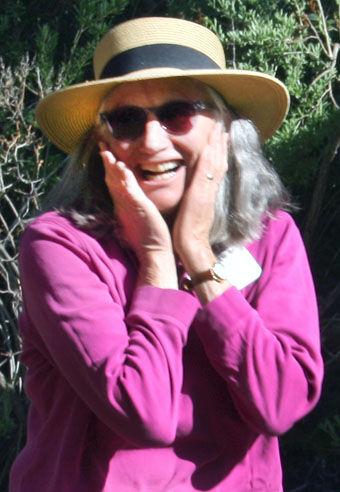 Daughters honor Roth for their work | Free content
Melanie Roth was awarded the National Daughters of the American Revolution Historic Preservation Medal on June 11th, the highest honor the DAR bestows for monument preservation.
Roth has lived in Buena Vista since 1990. She was President of BV Heritage and currently President of the nonprofit Historic St. Elmo & Chalk Creek Canyon, Inc., which she co-founded in 2010.
She is also on the steering committee of Chaffee County's Women Who Care, a local philanthropic organization.
"Melanie spent most of her summers in Buena Vista growing up," says Suzy Kelly, a Buena Vista historian. "Her grandmother Marie Skogsberg owned the Circle S Ranch at the mouth of Cottonwood Canyon. It's still in the family. "
"My godmother was Annabelle Stark Ward. She and her brother Tony Stark were one of the last original residents of St. Elmo. They lived there alone for the winter of the mid-1940s through 1957, "Roth said in a 2013 Times feature.
Many restored buildings in St. Elmo, including the school house and the old hotel, are their projects. She personally sought national historical nominations to get St. Elmo as well as numerous buildings in the county on the National Register, Kelly said.
These include Episcopalian Church on Main Street, Maxwell School on CR 321, DSP & P Depot, Comanche Drive-In Theater, Buena Vista Town Hall, Bonney House on Pleasant Avenue, McDonald House on Princeton Avenue who have favourited Friskey Ranch at the base of Mount Princeton, the Rodeo Grounds, Fay House on South Colorado Avenue, and other area properties.
"But Melanie doesn't just put these lots on the National Register – she's one of the busiest volunteers repairing foundations, painting buildings, moving rocks and doing anything to save those lots," said Kelly.
"Her knowledge and her commitment to monument preservation are a role model for everyone who she follows and who hope to be as successful as she was."