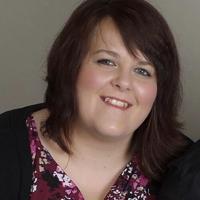 Community Votes: Wanted: A Safe Church | Community votes
I've been a born again Christian for 17 years. I grew up in local churches and have some fond memories of going to church as a kid. As a mom, I wish that for my children too. Before the pandemic, the highlight of my children's week was going to the children's church in the local church we visited. I felt safe in my home church and as a Christian I know the importance of going to church and praying with my fellow believers.
When the pandemic started, my family, like many others, stopped going to church and started watching services online. I miss the time I spend in worship and feel that time for church is a time when I can get away from distractions in order to focus on my path with the Lord.
My question is: when can I feel safe again when I go to church?
I recently spoke to a member of my pre-pandemic church and asked how it was there. She exclaimed happily: "Nobody wears masks. But who cares? "I have friends from other churches, and I know their attitudes towards wearing masks.
I understand that religion and science have never been friends; So let me argue why churches should start promoting the wearing of masks that do not rely on the many valid scientific arguments about the benefits of masks.
Paul writes in Romans 14:13: "Therefore let us no longer judge one another, but resolve never to put a stumbling block or an obstacle in the way of a brother."
As Christians, it doesn't matter whether we believe that wearing masks works or whether we believe that wearing masks is our personal opinion. In fact, it's irrelevant.
By not wearing masks and even allowing an anti-mask culture in our churches, the church has put a stumbling block in my way of participating. I feel insecure when I take my family into a building where hundreds of people are exposed together. I wouldn't be very well protected against the virus if I were the only person out of hundreds of people wearing a mask. I also believe that if I took my baby into a building with hundreds of unmasked people, I would endanger my baby's health, especially since it cannot yet be masked or vaccinated.
Consider the following: Does the Lord want me to feel safe when I attend church with my family? Or does he want you to stand by your personal beliefs about this virus and your politics?
Until the churches openly and relentlessly encourage the wearing of masks, I will not participate. I believe in God's protection and fully value him, but I don't think it is right to test him.
I value the experience of the Church and I value the sense of community that a group of believers can bring. But masks and the safety of my family are top concerns for me.
Also, consider this: I am a born again believer in Christ. How many unbelievers like me feel left out?
If your church encourages the wearing of masks, please let me know. I would like to learn more about your community. My email is [email protected]
Stephanie Gatlin is a resident of Bakersfield.