Clerk Chelsey Richard Napoleon believes she's been called to duty – Mid-City Messenger
By Danae Columbus, opinion columnist
Following a Covid-related delay, Chelsey Richard will become Napoleon on Saturday (14). The investiture ceremony will be followed by a complimentary crawfish cook-up at SUNO's Quad. Surrounded by family and friends, Napoleon will be on Sunday (May 15) at a special mass at the St. Paul the Apostle Catholic Church, where she is an active member of the Church Pastoral Council.The following day, Napoleon will also attend a golf tournament at the Audubon Golf Course, 6500 Magazine St.
"At the end of the day, we're all in this together," Napoleon said when asked why she created a weekend of activities to thank the community for their continued support. "The voters gave me a chance, and I want them to know that I appreciate it."
Napoleon had served in the Civil District Court's office for 16 years – 11 of them as chief deputy – before running in 2018 to replace longtime court clerk Dale Atkins, who was elected to the Louisiana 4th Circuit Court of Appeals. "I believe I was called to this – to serve," said Napoleon. She went to the office because she knew how it worked and where improvements were needed. "I was able to hit the ground running to create efficiencies and build on past successes," she continued.
Napoleon boasts of many achievements during her first term, including an expansion of the electronic filing system; an expanded customer service program with a first-floor office for filing complaints; and the relocation of the Self Help Resource Center to bring it closer to the Court's Domestic Violence Coordinator. "We've had really good feedback from the community on how quickly lawyers can enter and exit the building using the first floor registration office," Napoleon said. "Victims of domestic violence are grateful they have more convenient access to restraining orders because of our redesigned first floor rooms."
A senior research clerk position was created in Napoleon's land registry department to assist senior citizens with their property record requirements. The part-time position will be filled by longtime employee Gloria Johnson, who has returned after leaving the business. "People really enjoy this service," Napoleon said. In addition, archivist Sally Reeves is available for essential research.
Napoleon also started a public relations and education process to better inform the public about what the clerk's office is and the services it offers. "We're just trying to raise people's awareness of civil process, land registers and the type of documents, including historical records, that are found in the office on a daily basis."
Napoleon also attends community events to explain the office's function. Napoleon has spoken to neighborhood associations and regularly attends Jericho Road's Virtual Home Ownership Summit each year. She was recently a guest on the Greater New Orleans Housing Alliance radio show. Napoleon continues to expand its public relations work through new partnerships with various organizations. She trains key leaders from across New Orleans so they can bring information back to their neighborhoods.
At the onset of the Covid-19 pandemic, Napoleon hosted a Legal Education (CLE) workshop for the New Orleans Bar Association to explain how attorneys can access services. Napoleon also scheduled meetings at various law offices around the city to explain the services available through the clerk's office.
Tours of the Clerk's Office are now available for high schools to introduce students to potential careers and show day-to-day operations of the office. "When I say we educate the community, I mean all facets of the community," she said.
Napoleon continues to evolve the technology deployed in the office to keep up with best practices. She is working with a pilot group on an electronic reporting system for the land registry department that would allow remote access to file documents. She expects to announce this new service soon.
With the number of hurricanes and other natural disasters that afflict New Orleans, Napoleon helps consolidate civil and property records so that verification of inheritance documents can run more smoothly. "When someone dies suddenly, business needs to be dealt with immediately," she explained. With properties that have remained in the hands of the same family for generations, it is often necessary to research title for federal loans and other disaster-related needs.
During the pandemic shutdowns, laptops and mobile internet devices were distributed to employees so they could complete their tasks remotely. Napoleon has since assembled a remote work team to be better prepared for future disasters. Plexiglas partitions and hand disinfectant dispensers have become indispensable in the office.
"I take my responsibilities as an employee very seriously and I understand what that means in terms of community service. Thank you to the citizens of Orleans Ward for voting me for a second term as secretary. Thank you for believing in me and allowing me to serve you," Napoleon concluded.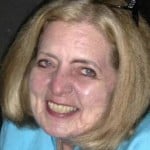 Danae Columbus, who has had a 30-year career in politics and public relations, gives her opinion on Thursdays. Her career has included stints at City Hall, the Dock Board, and the Orleans Parish School Board, and past clients such as former District Attorney Leon Cannizzaro, Councilman Jared Brossett, Councilwoman Helena Moreno at large, Foster Campbell, and former Lt. gov. Jay Dardenne, former sheriff Charles Foti, and former councilwomen Stacy Head and Cynthia Hedge-Morrell. She is a member of the Democratic Community Board. Columbus can be reached at [email protected]