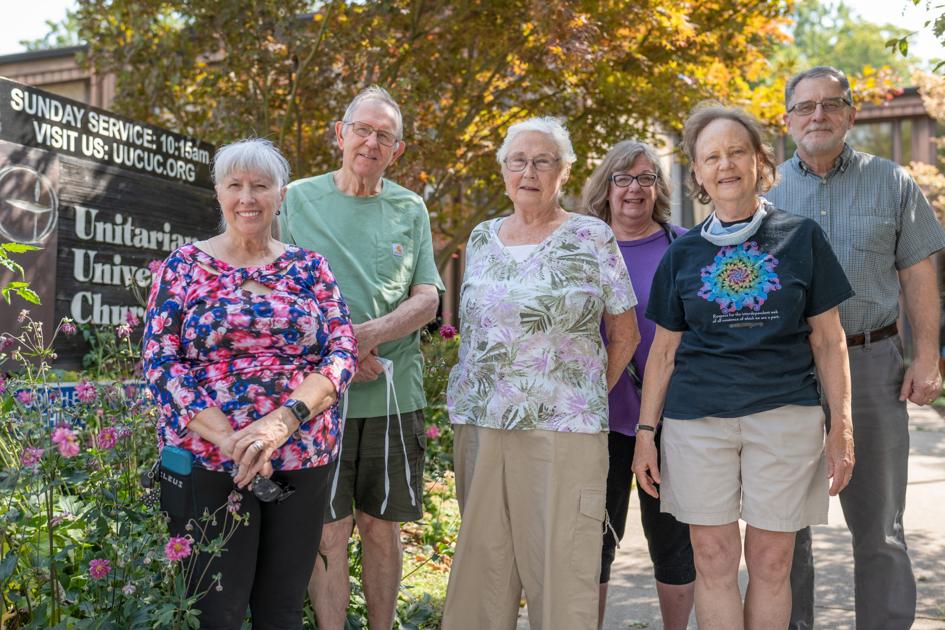 Church Task Force for Accepting Immigrants Honored in Champaign County | social services
URBANA – For members of the Unitarian Universalist Church of Urbana-Champaign, promoting justice and the appreciation of "deeds beyond creeds" is a fundamental part of the mission.
Now one of the Church's many social justice initiatives, the Immigration Justice Task Force, is being honored for its work.
The Champaign-Urbana Immigration Forum will present Task Force members with its Community Impact Award – one of six to be presented on Saturday at the annual Virtual Immigration Welcome Awards ceremony.
The Church's Immigration Justice Task Force was established in 2018 to help build relationships with immigrants in the local community and support immigration justice initiatives.
Church pastor Rev. Florence Caplow recalled seeing a keen interest in immigration issues from members when she shared her experience with other ministers on the US-Mexico border near San Diego.
She also recalled that member Pam Richart stepped up to become the head of the new task force.
Richart, said Caplow, "is an organizer to be reckoned with."
The task force has 12 members and the Church financially supports its work, Richart said.
Their services include preparing backpacks to welcome undocumented minors to the local community for the past three years. The backpacks contain welcome letters, toiletries, towels, a gift certificate to buy shoes and clothing, and a resource guide for the community.
"Children come here with nothing," said Richart.
The task force has also held educational forums and hosted speakers in the community, including one entitled "We are all immigrants," she said.
In April, the group coordinated a letter with other community organizations, leaders, lawyers and others to the Department of Homeland Security expressing concerns about the handling of migrants at the border, particularly those who have sought asylum in the United States after fleeing Guatemala were looking for. El Salvador and Honduras.
It reads in part: "Champaign County is home to more than 23,000 immigrants. Many have come from countries facing conflict and the ravages of war, persecution and extreme poverty. You are our neighbors. You are our friends. We know a lot of their stories and why they decided to look for a better life in the US. "
Pam Richart and her husband Lan formerly ran Planning Resources Inc. in Wheaton and moved from Rogers Park in Chicago to Champaign-Urbana in 2015.
Pam Richart grew up on the South Side of Chicago and used to work as a land use planner.
She is also a mother of three, grandma of seven, and a co-founder with her husband of the nonprofit Eco-Justice Collaborative, which focuses on raising public awareness of the consequences of actions for people and the planet and advocating for political change .
Pam Richart and her husband, who is also a member of the Church Task Force, had ties with Champaign-Urbana before they made it their home.
Pam Richart said they first met in the local community as a student at the University of Illinois, where her husband received a bachelor's and master's degrees. She later received a bachelor's and master's degree from Governors State University south of Chicago.
The Richarts were members of a Chicago church committed to social justice so they turned to the Unitarian Universalist Church of Urbana-Champaign when they moved into the local ward, Pam Richart said.
Marilyn Ryan of Champaign, a member of the task force, said the educational events offered by the group, such as a workshop on immigrant rights in the United States, helped her advise others.
Currently retired, as a former Parkland College advisor, she saw firsthand what it was like for undocumented students who were unable to receive financial aid, and joined the task force after seeing child breakups at the border, said Ryan.
"I thought, 'What can I do here to help?'" She said.