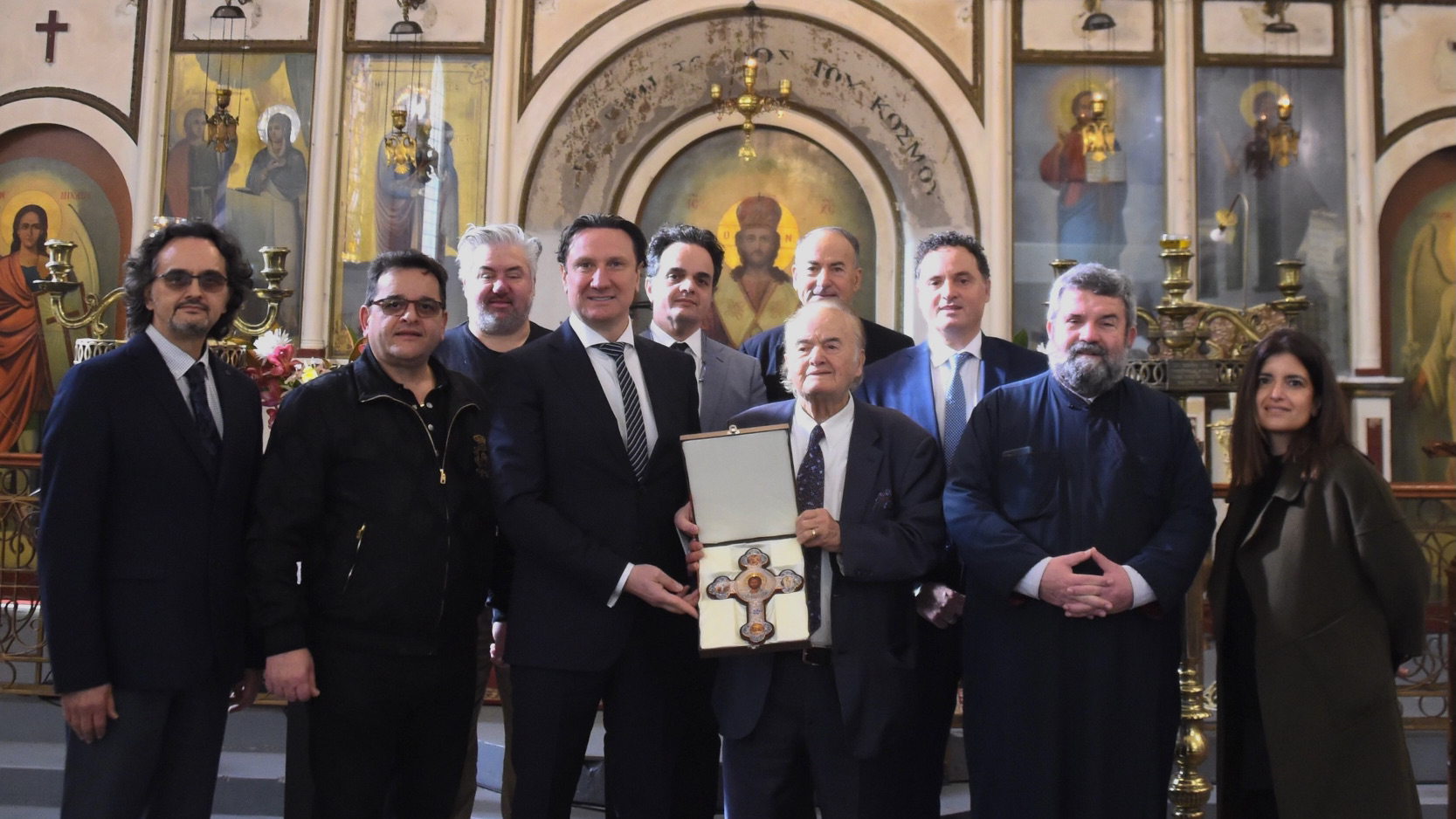 Andrianopoulos family fund new renovations for Evangelismos Church in Melbourne
Evangelismos Church in east Melbourne has received a donation to fund massive restorations to repair "significant damage" caused by a fire five years ago.
The Grade I listed church will upgrade its floors, lighting and seating following a donation from a well-known benefactor to the Melbourne Greek Congregation (GCM).
"The work to be financed now includes the installation of a finished floor, the purchase and installation of the chandelier lighting for the church as well as the purchase and installation of the pews for the actual church," says a statement by the GCM.
So far, the mezzanine floor has been rebuilt, the listed LED light windows have been replaced and the "Templo" is being further restored through ongoing archaeological work.
"Andreas Andrianopoulos … recently met with GCM President Bill Papastergiadis, Vice-President Tammy Iliou, church priest Father Antonios Vanikiotis and members of the church committee to continue to help fund" the restorations ahead of the church's 120th anniversary next year.
Andreas and the Andrianopoulos family are closely connected and are significant supporters of the restoration of the church and benefactors of the GCM.
The church is the second oldest Greek Orthodox church in Australia and remains a historic part of the Melbourne Greek Orthodox community.
"For many years it was the only church we had, it was a meeting place, a place where we celebrated our greatest joys and deepest sorrows," said Andrianopoulos.
GCM President Papastergiadis repeated a similar opinion.
"Our community was started with the support of benefactors," he says.
"The construction of Evangelismos was made possible in the late 1890s by the generous donations of the early Greeks in Melbourne."
The church closed for two years after the fire that broke out during Orthodox Easter celebrations resulted in 200 evacuation in neighboring buildings and caused an estimated $ 500,000 damage in mid-2016, according to Papastergiadis.