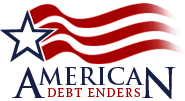 American Debt Enders is celebrating 15 years of helping countless people become debt free with their program and debt management strategies
NEW YORK, NY, March 12, 2022 – (PR.com) – American
Debt
Enders has been helping clients manage debt payments to avoid bankruptcy for over fifteen years.
The American Debt Enders team believes in earning trust by providing effective financial solutions. Their debt relief specialists analyze the financial situation of each customer individually and offer tailor-made debt relief strategies.
Eight million US citizens have been pushed below the poverty line because of the pandemic. In these circumstances, managing finances and debt can be very challenging for most Americans. Many individuals fail to make timely debt payments because they do not have access to debt relief plans.
American Debt Enders is a US-based company dedicated to helping clients manage debt efficiently. They want to relieve their customers and therefore offer free credit advice. Their team of debt relief specialists have developed three programs including Debt Dispute, Debt Settlement and Debt Consolidation Program to help clients deal with uncompromising debt collectors.
Regarding their debt management strategies, a company representative stated, "Clients across the US prefer to work with us because we work to understand their financial problems. Our team empathizes with clients who are struggling to make credit card payments and helps them shed crippling debt."
She further added: "Unfortunately, many clients are unaware of the FDCPA law and end up being pressured by their debt collectors. We protect our clients from aggressive collection agencies by offering comprehensive legal support."
American Debt Enders team offers various debt services such as debt resolution, debt validation and debt disputes. Her team can help customers with low credit scores restore their creditworthiness by making debt payments.
For more details on the debt counseling services offered by American Debt Enders, please visit the website given below.
about the company
American Debt Enders is a company that provides debt resolution services to clients, helping them solve their debt and credit recovery problems with various options ranging from debt disputes, debt validation, and more. Since 2006, they have been helping customers in the US with financial problems. They have developed a debt dispute program to help clients deal with aggressive collection agencies.
contact information
Website: https://americandebtenders.com/
Phone: (877) 766-2465
Email: [email protected]