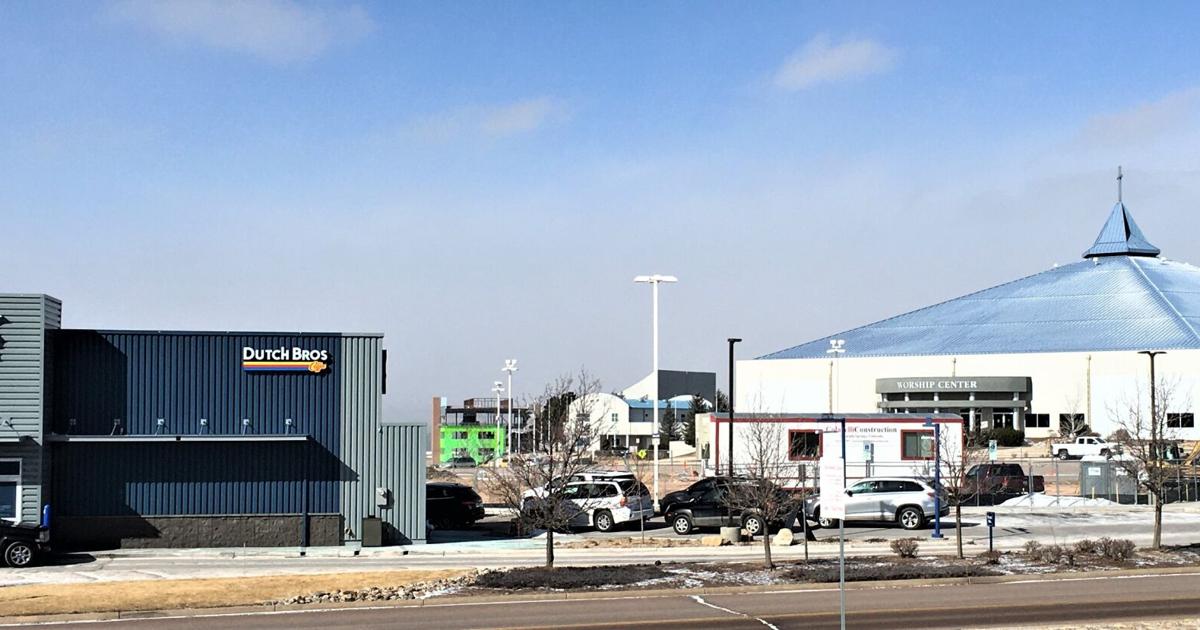 A big church – not a big developer – is building a retail project on the north side of Colorado Springs | Subscriber Only Content
One of InterQuest's newest retail projects in northern Colorado Springs is being developed by a large church rather than a large real estate company.
A portion of the New Life Church parking lot, on the southeast corner of the church's campus, east of the InterQuest and Voyager Parkways, is home to a Dutch Bros Coffee drive-through that opened last year.
New Life is leasing a portion of the parking lot to Dutch Bros, who have constructed an 892-square-foot building on the leased lot. The Oregon-based, regional coffee chain has multiple locations in the Springs.
Dutch Bros will now be complemented by a 7,836-square-foot multi-tenant retail building to the west of the cafe, according to a proposal put to city council planners.
New Life Church will own the retail building and intends to lease its space to three restaurants and a hardware store, with whom the church is close to signing deals, Senior Pastor Brady Boyd said. Ground has been laid for the building, which is due to be completed in the summer, he said.
New Life's project is among the latest in the booming InterQuest area, which has arguably replaced the Powers Boulevard corridor as Colorado Springs' hottest commercial area.
Dozens of restaurants, shops, hotels, and entertainment venues are open in InterQuest, and hundreds of condos and townhomes have been added.
In-N-Out Burger, Scheels All Sports, Great Wolf Lodge and Water Park, Whataburger, Shake Shack, Regal Cinemas and Springhill Suites by Marriott are among the dozens of household names that have opened or are planned to open at InterQuest.
The Ent Credit Union built their new headquarters there; Centura Health has begun construction of a 72-bed hospital in the area; and the Air Force Academy faces Intestate 25 and west of the sprawling InterQuest settlements.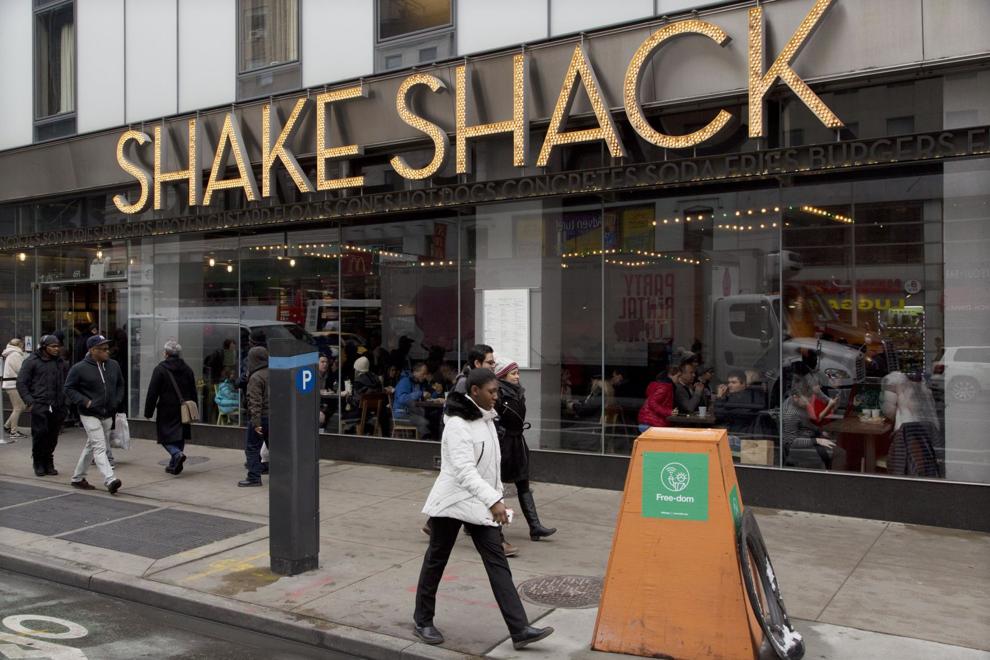 Now the New Life Church has come into play.
The evangelical Christian ministry, which has thousands of members, occupies nearly 40 acres northeast of InterQuest and Voyager, El Paso County land records show.
Years ago, the church remodeled its auditorium, downsizing the facility from 8,000 seats to about 5,000, Boyd said. This redesign left New Life with more parking spaces than it needed, he said.
"We had way too many parking spaces," Boyd said. "We said, 'Then let's use the land to generate money for the ministry.' This is what we do."
As the InterQuest area has heated up in recent years, some church board members with a commercial real estate background proposed developing the excess parking lot, Boyd said. According to land records, the site covers just over 2 acres.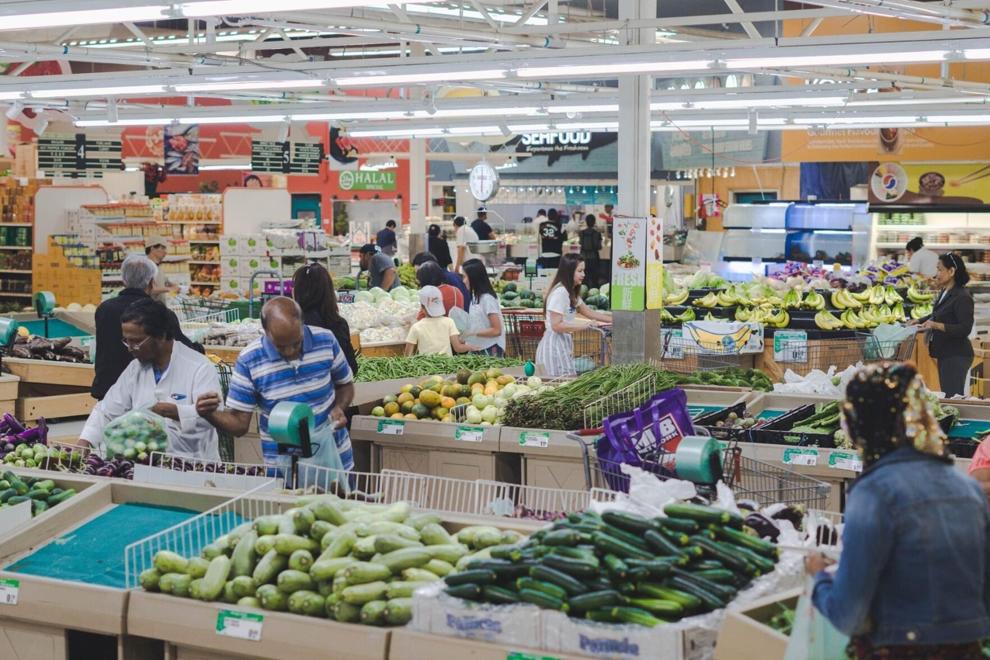 "We have this space, it's in high demand, we know how to develop it, we know how to build it," Boyd said. "Mainly, some people in our community are helping us with that. I'm not a developer, I'm a pastor."
Of the three restaurants planning to take up space in the new commercial building, one would be a Shipley's Do-Nuts, Boyd confirmed in response to a question from The Gazette. The Houston-based chain entered the Pikes Peak area in late 2019 with a franchise store in Fountain, south of Springs.
The other potential occupants for the remainder of the New Life commercial building have not been disclosed.
A religious group using surplus property for commercial gain is not new.
Colorado Springs-based Focus on the Family and a North Carolina-based commercial real estate company have formed a joint venture in recent years to develop 43 acres on the east side of the ministry's north campus.
Their project, the Highlands at Briargate retail and commercial center, is being developed southwest of Briargate Parkway and Chapel Hills Drive. Restaurants, medical uses and senior housing are part of the complex.